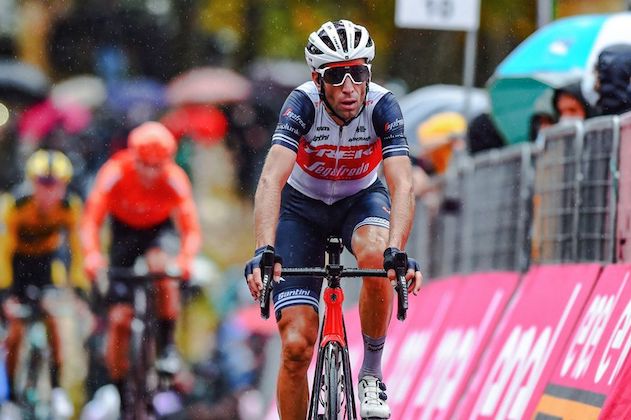 Stage 19 was meant to be the longest stage of the 2020 Giro d'Italia, at 258 kilometers, but riders were upset at having to endure such a lengthy stage in poor weather conditions in the third week of the Giro and sandwiched between difficult mountain stages.
The route was slashed in half shortly before the start in Morbegno as the stage was overshadowed by rider protests while race director Mauro Vegni hinted at legal action.
Vincenzo Nibali told Italian television that he was only informed about the cut when he signed for the start in Morbegno.
"Nobody had talked to me before. A decision was taken but I don't know the real reason why," he said.
"I was told it was a decision taken by the CPA. It was a strange decision, it's difficult to say if it was right or not. We've raced in more extreme conditions. I don't think a Telegram chat is the right place to discuss such important matters and take decisions like that."