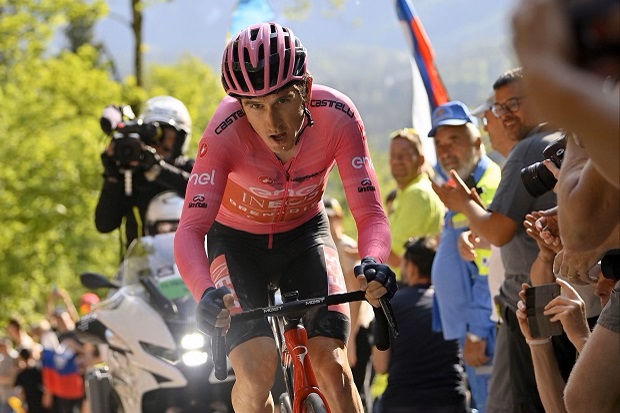 Geraint Thomas will continue to focus on riding the Grand Tours in 2024, but doesn't rule out that he will ride the spring classics again the following year.
"That's how it started for me," Thomas says about the classics.
For next season, the Welshman hinted that he would ride the Giro d'Italia and the Tour de France. He finished second in the Giro last year behind Primoz Roglic. If Thomas rides the Giro, this would rule out a serious spring campaign.
"I don't think that will work next year. Maybe if I only ride the Tour, then I can ride some classics. But then you have to race them all," said Thomas.
"I don't think you can just race one or two classics," said the 37 year-old rider who won the E3 Harelbeke in 2015.
"You really have to ride a full spring, maybe that can be done in 2025. I would really like to do that in my last year, because that is where it all started for me. It would be a bit like Brad (Bradley Wiggins in 2015), but I wouldn't finish with Paris-Roubaix. Even though he continued a bit afterwards. But in 2025 I would really like to go back to the classics."