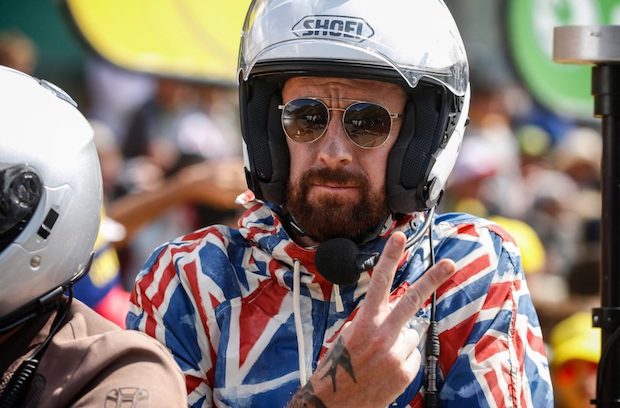 Bradley Wiggins said that the decision to shorten stage 19 of the Giro d'Italia was "shambles" and "everybody ends up looking pretty stupid."
"The whole thing is just a shambles," Wiggins said. "I think everyone ends up looking pretty stupid. Obviously, I'm talking from the perspective of someone four to five years into retiring. Let's make it clear, back when I was a rider, I would've been the first to not want to race in the race.
"But from the other side of the fence I realise just how much of a privilege it is to be a pro cyclist. The riders are every fortunate – and they deserve it – in terms of how much they get paid these days, and also the current climate around the world at the moment, cycling is very romantic and it's a passion and escapism for many people from the strain and pressure of daily life.
"I think riders do have a responsibility to ride and that's why they're elite cyclists because it's doing something that normal people perceive themselves as being unable to do, something of this magnitude."
"The riders – to protest the way they did – with no unity as usual, nobody seems to know what is going on. The race director [Mauro Vegni] threatened that someone will pay for this on Sunday. The only ones who end up losing out are the general public and the viewers.
"I can see everybody's point. The rider's point – do we need a 258-kilometre stage the day after the Stelvio stage? The race organisers are happy to cut a day like tomorrow down, which impacts on whether someone like Tao Geoghegan Hart can attack and win the race having dropped Wilco Kelderman yesterday – 'we don't want to cut this but we're happy to cut that'.
"The whole thing just shows the lack of unity, the lack of organisation and the lack of power the riders have as a group. The union doesn't act as a union – can we say 'willy waving contest' here?"
"To ride your bike for 250 kilometres for six hours – if it's in the rain or not – it's a little bit disproportionate to what some people have to do, like the front line in the army, working in the NHS in the current climate.
"That's why I see this as a privilege. Lots of people sat in offices ride their bikes at weekends for passion and love for the sport, that's why people fall in love with this sport because of what these riders have to go through.
"We're lucky to have a Giro d'Italia this year. From that respect, make the most of it. We've seen what it's like when there's no races.