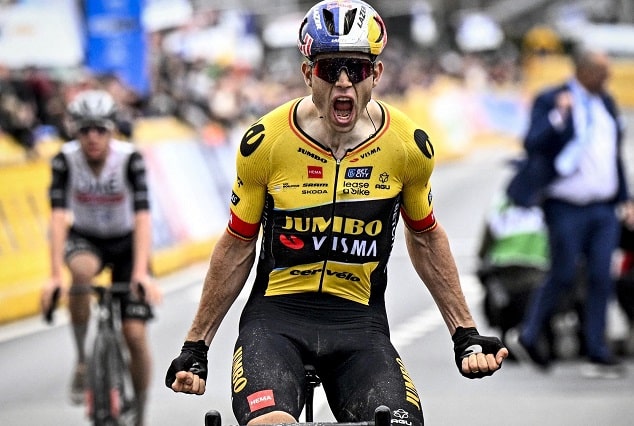 Wout van Aert announced his provisional cyclocross program for the current season but also his main goal on the road in 2024.
"That is the Giro d'Italia," the Belgian said in Colombia where he took part in Rigoberto Uran's granfodo known as the Giro del Rigo.
The Belgian was welcomed with great enthusiasm in cycling-mad Colombia. On Sunday he finished the Granfondo in the company of Uran and some other professionals.
"I have really been greatly surprised and satisfied with the enthusiasm of the people," said Van Aert. "I had some knowledge about Colombia before coming thanks to information from colleagues Tom Dumoulin and Sepp Kuss as well as my sister who was living in Bogota for about 2 months.
"I would love to return and I have nothing but words of gratitude for Rigo and his wife for the invitation from which I leave with the best memories."
Towards the end of the interview with Mundo Ciclístico, Van Aert was asked what is his best victory.
"The stage victories in the Tour de France," he said. Then his love for Italy was discussed. "I love the atmosphere, the food, the warmth and the expressiveness of the Italians. What is my main goal for 2024? The Giro d'Italia".
Sporting director Merijn Zeema also sees a role for Van Aert in the Giro. According to Gazzetta dello Sport, the sporting management of Visma-Lease a Bike, as the team will be called from January 1st, believes in a top 5 in the GC for Van Aert at the Giro.