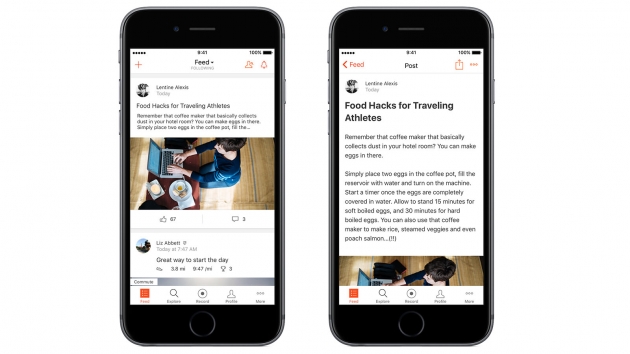 Strava has announced a new 'Athlete Posts' feature, which has been described as illustrating a desire to turn the app into more of a social network. The addition is a form of blogging platform which permits users to publish stories and photos.
Strava has long permitted users to post photos and comments to rides, but it sounds like the new functionality will provide much greater scope.
Athlete Posts, to start, will only be available to 36 select athletes, including professional athletes, former pros, and a triathlete who has completed 50 Ironman races in 50 days across all 50 states.
The idea isn't for them to just post a couple notes or photos about their epic adventures, something you can already do in the Strava app; but to write about training tips, suggested gear, or even more personal stories. One of the examples Strava gives is "Food Hacks for Traveling Athletes." Eventually, the plan is to roll Athlete Posts out to all Strava users, sometime "later this summer."
It's a feature that borrows heavily from pretty much every existing social network (with the exception of Twitter, which has held fast to its 140-character limit). The goal behind it is clear: to get users more engaged in content within the app so that they're more inclined to use the app, feed the data beasts, and maybe even upgrade to a premium account.