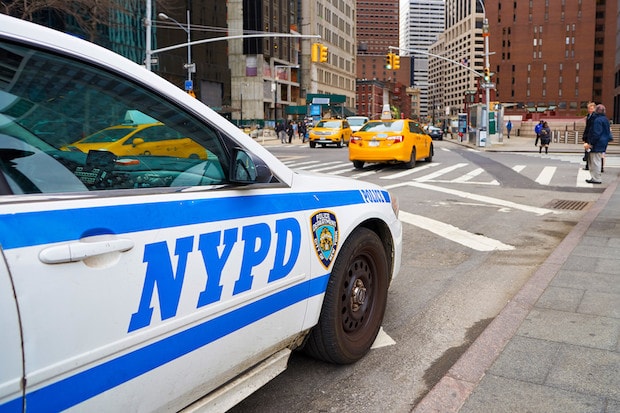 A New York City police officer pulled a gun on a cyclist and pushed him to the ground in a road rage in Queens.
Bradley Beamer got into an argument with the cyclist after the rider accused him of making an illegal U-turn, cutting him off and almost hitting him.
The victim told investigators that he and Sergeant Beamer were arguing when the officer pulled out small black gun and threatened him near the intersections of Queens Plaza North and 24th Street.
Beamer, who was off-duty at the time, shoved the cyclist so hard that he fell off his bike. The cyclist had a gash on his leg but didn't go to a hospital, according to police.
Authorities charged Beamer with assault, menacing and harassment. The Queens District Attorney's office said that Beamer was given a desk appearance ticket and released on his own recognizance.