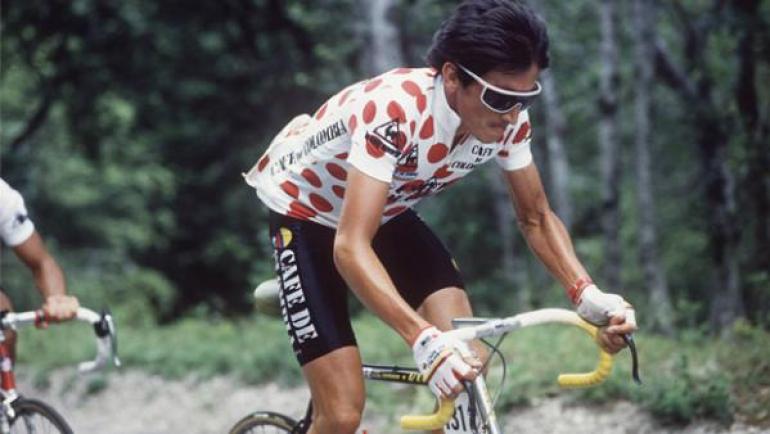 Colombia's greatest ever cyclist, Luis Herrera, has been diagnosed with skin cancer and says the disease is due the long hours of training and riding under the sun without any kind of protection.
The former Vuelta and Tour de France King of the Mountains winner noticed that he started having "strange" spots on the arms and hands.
"On the forearm I got a big spot that was not normal. Then I went to the dermatologist when those spots started appearing on the rest of the arms and the face. The doctor then did a biopsy that was positive for skin cancer," he said.
His dermatologist Andrés Luque said that Herrera has a basal cell carcinoma, the most common type of the disease.
"He had a basal-cell carcinoma, and he had another lesion to the arm. He already had invasive types of cancer. He must now follow a treatment because due to the chronic solar damage he suffered, he is likely to develop new lesions. Often we do cryotherapy sessions to burn the spots".
'Lucho' Herrera won the 1987 Vuelta a Espana, being the first South American to win a Grand Tour, and the mountains classification in all three grand tours.