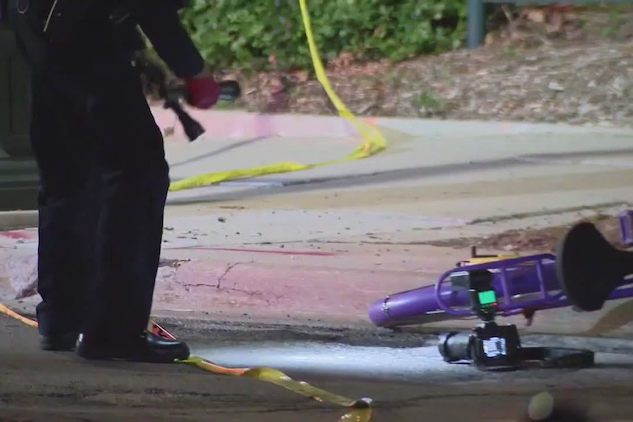 A road rage incident involving a driver and two cyclists ended with the motorist being shot dead by one of the cyclists. 
The fatal shooting took place on the 400 block of East Jefferson, Detroit. The man was driving a Land Rover when he had a "road rage" incident with the two cyclists.
He then allegedly exited the Land Rover, with a weapon in hand, and approached the pair. The weapon was not a gun, but police declined to specify what it was, citing the ongoing investigation.
One of the cyclists, a 28-year-old woman and a concealed pistol license holder, was armed, and allegedly fired once, striking the man. He died from his injuries. Police took the gun into evidence but have not made an arrest.
Attorney Terry Johnson said he believes the shooting was justified.
"Realistically she has a right to protect herself but under Michigan law, she has the right to protect others as well," said Johnson. "Just the fact that the other person had a knife and she had a gun doesn't matter. Just the mere fact her boyfriend was in imminent fear of death, great bodily harm at that particular time, she had the right to use lethal force."