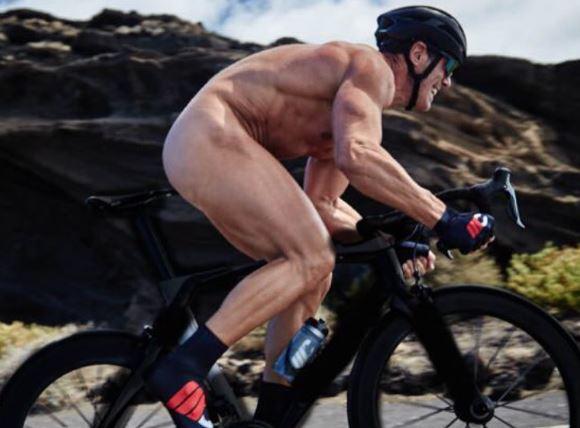 Italian legend Mario Cipollini posted a photo of himself wearing nothing other than on top and on toes.
The 57-time Grand Tour stage winner is not new to these kind of episodes. In his professional cycling career, he has worn an incredible variety of cycling suits, including a zebra-print one, and collected fines from the biggest race organisers and the UCI.
With a body most 50-year-old MAMILs would kill for, Cipollini – who once said that if he weren't a professional cyclist, he'd have been a porn star – posted the photo as a teaser for a forthcoming addition to his range of bikes.
"We got naked – and soon we'll reveal her, too", said his Instagram caption.