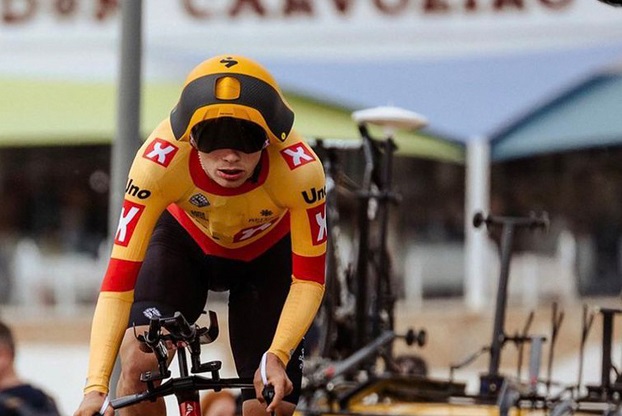 Uno-X turned some heads when they showed up to the time trial of Volta ao Algarve with a new Sweet Protection helmet.
According to the team, the brand was established in 2000 and it creates helmets and eyewear for cyclists, paddlers and ski and snowboarders.
While most traditional time trial helmets use teardrop form, in different shapes and sizes, this helmet appears to take a leaf out of POC's design book.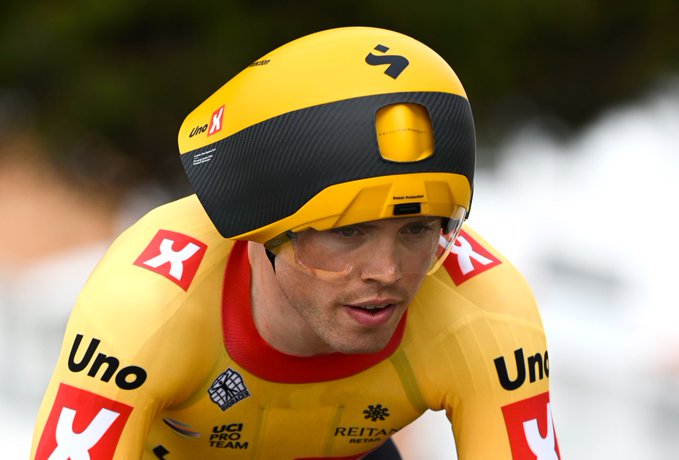 "You can see what they're trying to do with the split channel at the front," says Xavier Disley. "There's a high pressure area right in the middle of most aero helmets just above the visor. If you can reduce the pressure there by channelling the airflow out, around or away effectively, then that is often good.
"It can be done just with the shape of the helmet, as with the rare new Ekoi, or with internal channels."
"Helmets are so individual that you really need to have them tested on a few people to form an opinion … whether it works for everyone or only in specific circumstances is unclear. The pitfall that companies sometimes fall into is when they test things like this only on one rider, or one mannequin and you end up designing a helmet just for that person."