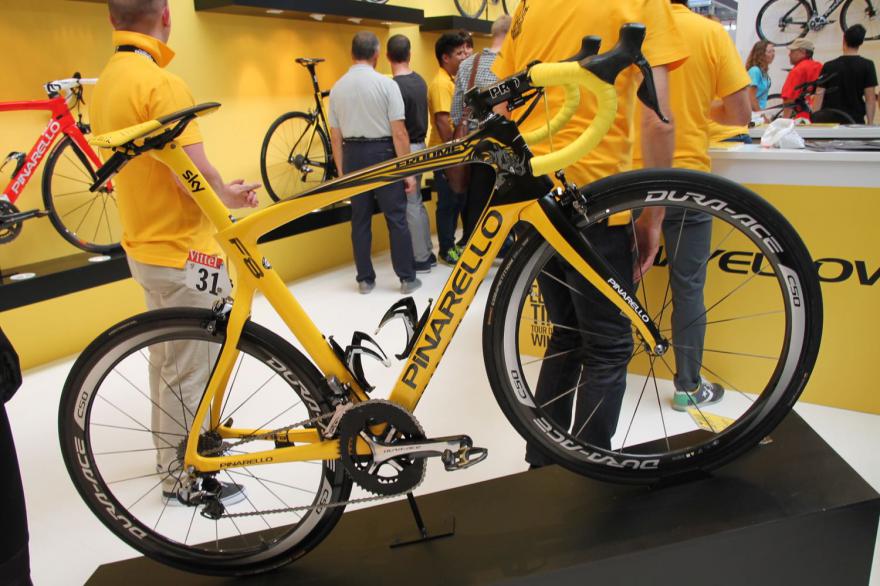 Pinarello has sold a majority stake to the private equity firm L Catterton, a partnership with the LVMH group, owners of high-end brands such as Louis Vitton.
"We are thrilled to partner with Pinarello, which over nearly seven decades has established itself as the premium road cycling brand in the world," said Andrea Ottaviano, Managing Partner of L Catterton Europe. "We look forward to supporting Pinarello's continued success."
Current Pinarello CEO Fausto Pinarello will remain in the position as the cash infusion will expand the brand, including concept stores.
"L Catterton's unparalleled experience in building leading brands and deep understanding of the global consumer market make them the ideal partner for Pinarello," he said. "With even more passion than the one we have already dedicated so far, we will write a new page of the company story. It is still the story of our company which will continue to be led by the same team that made Pinarello the unique company it is now. With L Catterton's Pinarello will see new growth perspectives; we will not forget our roots and continue our path, creating innovative and high quality products."
The historic Italian bike maker has supplied Team Sky since 2010. L Catterton, formed in 2016 through the partnership of Catterton, LVMH and Groupe Arnault. Rumors of this acquisition has floated around for most of the year, and recently rumors have surfaced that the same group is interested in buying high-end cycling clothing firm Rapha.