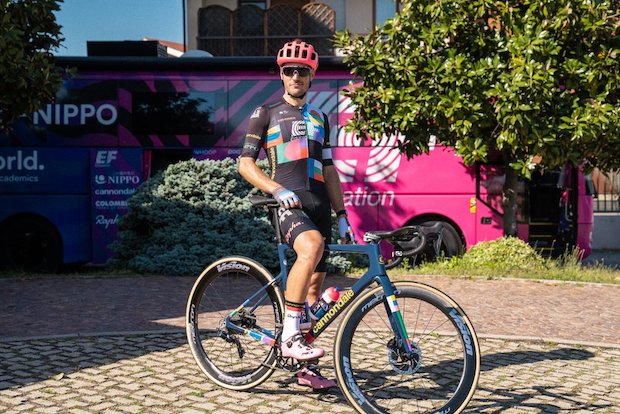 In autumn, EF Education-Nippo's controversial kit caught everyone's eyes and was the subject of design debate, and also drew fines from the UCI for various rule violations.
It was no surprise that this marketing stunt generated anticipation for the 2021 version that is said to include "every colour but one". Rapha has not elaborated on which colour, but one would assume the colour to drop is pink.
The American team have swapped out their usual pink – to avoid a colour clash with the maglia rosa of the race leader – for a black jersey base emblazoned with a series of abstract flags with definite nods to Japan, Brazil, Bangladesh and Bulgaria all visible.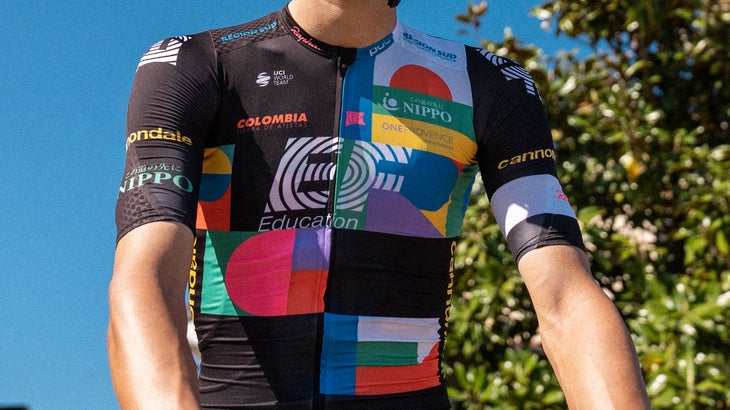 The team describes the special kit as the "Euphoria collection: a kaleidoscopic creation, designed to celebrate people from different backgrounds and nations coming together in pursuit of a common goal."
The EF riders at the Giro will also have a new skinsuit to go with the new design. Rapha has created what it claims is its fastest ever TT aero suit with a claimed 12.4 watts saving at 55kph.