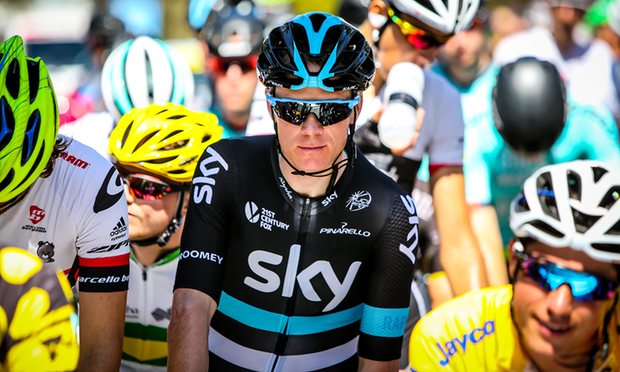 Three-time Tour de France winner Chris Froome will return to Australia and lead Team Sky to defend his Jayco Herald Sun Tour title next February. Froome will face strong competition from Orica-BikeExchange's star Esteban Chaves as he tries to win his second consecutive Jayco Herald Sun Tour title.
Australia's oldest stage race will see a departure from the normal running as the race ventures further into northern Victoria and the Alpine areas for a more mountainous 2017 edition.
After the now traditional open stage city-centre prologue the course will be more challenging in 2017 with the Stage 1 finish at Falls Creek after starting in Wangaratta.
Riders will then go through Beechworth, Benalla and into Mitchelton Winery before completing four circuits of Kinglake in the finale on Sunday in what is a departure from the iconic ascent of Arthur's Seat, which regularly saw fans line the road all the way up and a party atmosphere at the top.
Dave Sanders, head coach at the Victorian Institute of Sport, has had a lot to do with some of Australian cycling's greatest talents and was enthusiastic about the 2017 route, reports sbs.com.au.
"I think it's a great course," Sanders said. "If you look at a stage like the day into Falls Creek (Stage 1), it's lumpy all the way in and should encourage attacking racing. There's dips, drops, false flats, hard sections… it's a really good mix and it should be a sensational race."
"I'd say it's challenging without being brutal," clarified Sanders. "There are plenty of climbs but none that are really going to let the likes of Chaves and Froome get too far away from the rest."
The 64th Edition of Australia's oldest stage race will be held around Victorica from Wednesday 1st to Sunday 5th February 2017.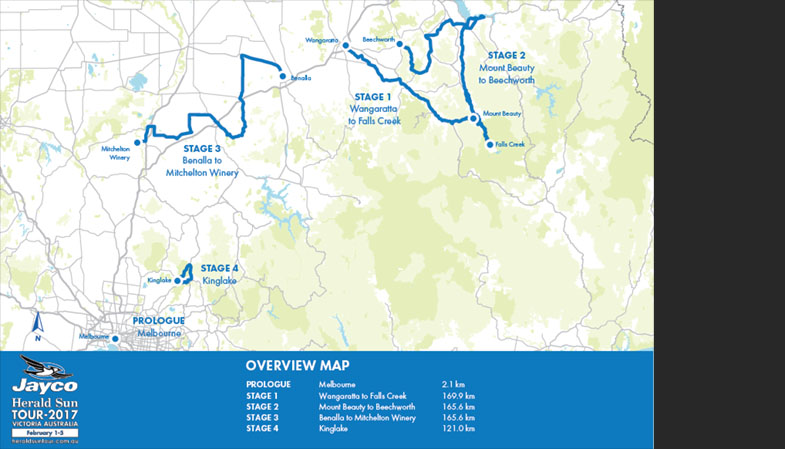 Prologue – Wednesday 1st February – Melbourne Southbank – 2.1km
Stage 1 – Thursday 2nd February – Wangaratta to Falls Creek – 169.9km
Stage 2 – Friday 3rd February – Mt Beauty to Beechworth – 165.6km
Stage 3 – Saturday 4th February – Benalla to Mitchelton Winery – 165.6km
Stage 4 – Sunday 5th February – Kinglake – 120km (4 x 30km laps)