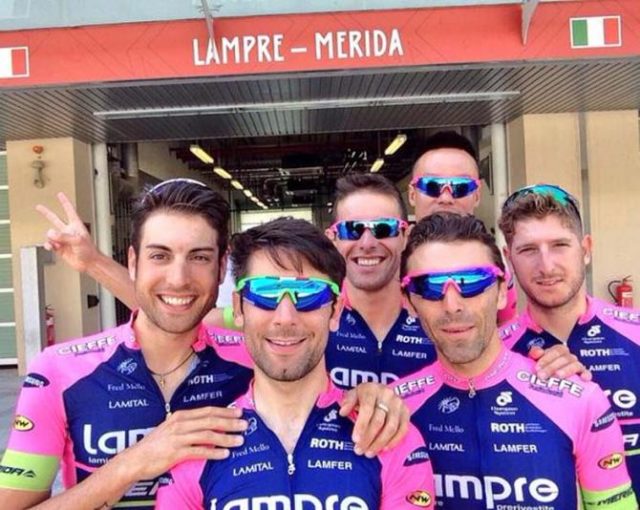 When the UCI announced the teams receiving WorldTour licenses for 2017, the Chinese-backed TJ Sport team, which is attempting to take over the Lampre-Merida WorldTour license, was not on the list.
Rumors are circulating that the team is having trouble and the cancellation of its planned December training camp are adding to those speculations.
"There's some concern, yes, at least until we get the OK from the UCI," sports director Mario Scirea told VeloNews.
"We have to work for 2017 and leave the rest in the hands of [General manager Giuseppe Saronni]. Logically, though, until we have that OK we are all a little worried. I have faith in him [Saronni] in what he's done in these 25 years, though. It's not that he just decided to sign riders and then sit back and do nothing."
TJ Sport is the name of an investment group created by China's sports ministry to promote cycling in China. While the licensing process includes a lot of paperwork on the UCI side, it could pale in comparison to dealing with a hugely bureaucratic system like the communist Chinese government.
"We were assured that it was only a bureaucratic problem, so we are planning for 2017 as normal. Today, 10 or so cyclists visited a doctor for needed check-ups some they can receive their racing license," Scirea said.