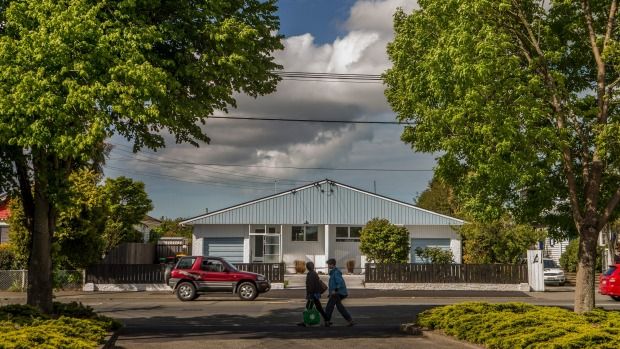 Two houses may be demolished in Christchurch, New Zealand, for a new  cycleway after concerns the preferred option would have scrapped too many car parks.
Neighbours in the affected cul-de-sac are unhappy with the proposal, which they say could fundamentally alter the street. Consultation is under way for the Quarryman's Trail cycleway, which would connect Halswell to central Christchurch.
The houses comprise four units and are all occupied. It is a departure from the council's preferred option, which it selected in 2015.  It would have used a busy road running parallel to Roker St, which already has a marked cycling lane.
No houses would have been demolished, but it would have removed 100 per cent of the busy street's parking spaces –identified by the council as likely to be unpopular with locals.
"We have approached the affected owners regarding the property acquisition but have not confirmed the purchase of any properties at this stage," transport operations manager Steffan Thomas said.
The new route had other benefits, he said. It would be direct, safer for cyclists, and "significantly cheaper" even with the land purchase.
"It's difficult for everyone to agree because of the different routes and how it affects everyone quite differently," Somerfield Residents Association chairwoman Julie Tobbell said. "There's options, and I think they need to consider going off the main roads more.
"We're very supportive of encouraging more cyclists and less confident cyclists on the road. But it's a matter of doing it correctly and in the best way."