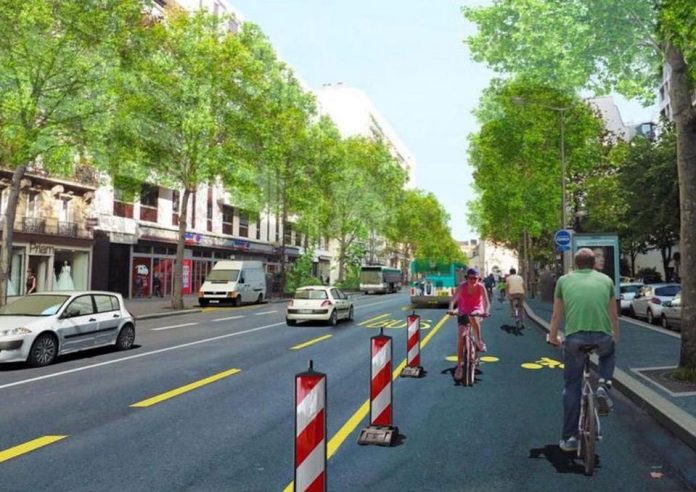 The French government is working on a gradual loosening of lockdown restrictions – but the densely populated city of Paris will present particular problems.
The Ile-de-France region announced it would be backing temporary and permanent cycle lanes to the tune of €300 million with certain sections to be ready as soon as May.
"I'm thinking of temporarily laying out routes above the busiest Metro lines so that people who feel safer on bikes can get around," the city's mayor Anne Hidalgo said. "In concrete terms, we want to double lines 1, 4 and 13 by above-ground bicycle networks on the same routes."
Paris region will spend €300 million on a 650-kilometer secured cycle network, including temporary facilities beginning May 11 designed for post-virus life. https://t.co/AFAxNABAao pic.twitter.com/RAopsfKtBV

— Yonah Freemark (@yfreemark) April 22, 2020
By 11th May, some boulevards across Paris will have been converted into makeshift bike lanes to provide express routes for key workers.
The mass transport strikes in France in December and January saw many people taking to their bikes as an alternative to public transport, and the mayor is hoping that some of them will revert to this once the city starts to go back to work from May 11th.