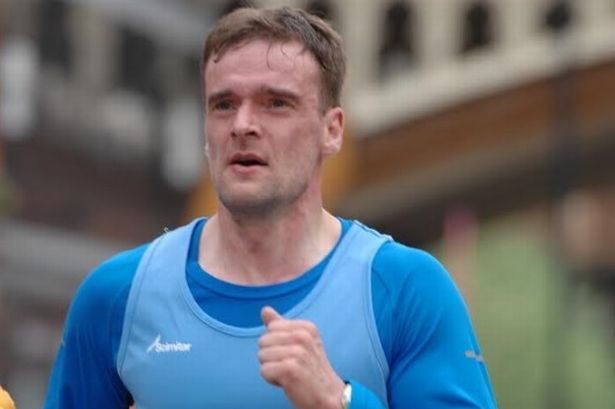 A British cyclist, runner,  and mob hitman has been convicted for the murders of two rival gangsters, in part, because of his GPS watch.
Mark Fellows, 38, nicknamed The Iceman, murdered mobster Paul Massey with an Uzi machine gun outside his home in the city in July 2015.
Massey, 55, a notorious "Mr Big" crime figure in Salford, U.K., and beyond, was blasted at 18 times, hit five times and died on his doorstep.
Furthermore, Fellows was suspected for killing a man named John Kinsella last year. He reportedly biked up to the man last May, shot him four times, and then biked away. Being the avid fitness aficionado he is, Iceman was obviously wearing "both commando gear and a hi-vis safety vest while toting a gun," notes Runner's World. .
But enterprising detectives, while investigating Fellows's involvement with this 2018 murder, got an idea. They noticed a picture of him wearing a Garmin Forerunner smartwatch and thought to themselves, "Hey, wait a minute, doesn't that thing track location data?"
Indeed, it does and did, and the authorities were able to look at his Garmin device and discover that he was at the very location of an unsolved murder that took place three years ago.
Fellows was convicted of both murders following an eight week trial at Liverpool Crown Court. He was sentenced to a whole-life term.
This isn't the first instance of the data found on smart devices being used as evidence to convict or charge people for murder. Last October, heart rate data from a Fitbit was used to charge a California man with the murder of his stepdaughter.