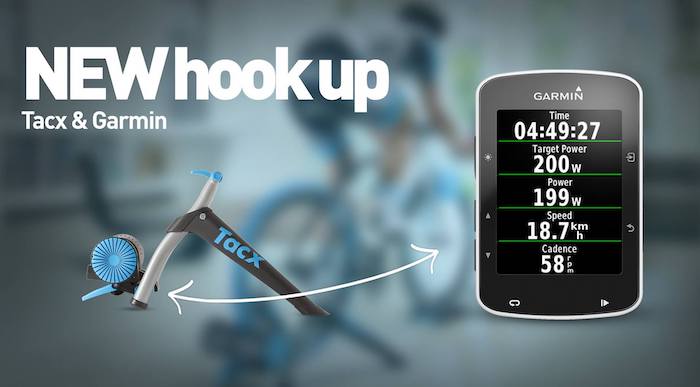 Garmin announced that it has reached a deal to acquire Dutch indoor smart trainer company Tacx. The deal is expected to close during the second quarter of 2019.
Garmin has a well-established line of cycling head units and training devices that includes power meters. This acquisition of Tacx means the company will enter the indoor training market.
"Tacx brings an entirely new product category to Garmin's fitness portfolio that expands our reach into the indoor training market," said Cliff Pemble, Garmin president and CEO. "Together with Tacx, Garmin will offer a seamless, enjoyable and motivating indoor and outdoor experience for cyclists all year long."
Tacx is based in Wassenaar, Netherlands, with a distribution center in Vogt, Germany. The company employs nearly 200. Those employees will become part of the global Garmin team. To further leverage the growing market for indoor bike trainers, Tacx is undergoing a capital investment project to expand its R&D and production capacity, Garmin stated.
Wahoo, a major competitor for Garmin in the cycling head units already has a strong presence in indoor training equipment. Wahoo's Kickr is a direct drive smart trainer for indoor riding with offerings like the Kickr Climb that virtually simulates riding climbs.