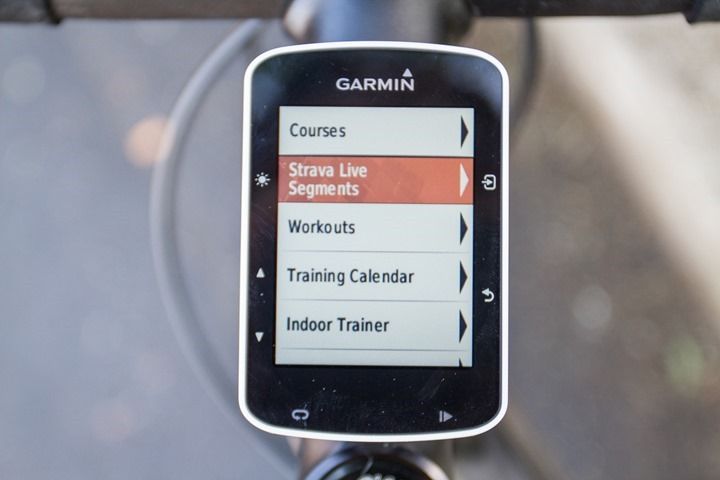 Using GPS technology for riding through places has become pretty much an inevitable part of today's travel as well as daily lives. However, in some cases, using a device for GPS or location services can get tricky. One obvious scenario is the attempt of using GPS when riding a bike or a two-wheeler.
In this article, we discuss a few tips and ways on how you can use GPS efficiently and somewhat more conveniently while riding bikes. So, if you're one of those riding enthusiasts who's been researching how you can use bike GPS smoothly without distracting yourself too much during the ride, you may find this article helpful. Meanwhile, if you'd like to check out some decent bike GPS available out there, you can check out the Garmin bike GPS comparison articles. You may find them quite insightful.
Tips for using GPS during a Bike ride
So here are some basic tips that may help you enhance your overall experience of riding a bike while navigating or using GPS
Buying a phone mount for the Ride handle
Let us start by stating the obvious. When you're riding a vehicle, you obviously need a mount or a holder to keep your GPS device- phone or otherwise- firmly in place. Most other arrangement can end up being risky in the sense that on uneven or unlevelled roads, you may end up with a damaged device if it happens to falls out during the ride. So, the very first and the best thing to do would be to spend a couple of dollars to get a good quality mobile/ device holder that you can fasten on-to your bike's handle.
There are numerous brands and sellers available out there selling these mounts or holders. You can literally find some of them even under $50. Check out any of your favorite shopping websites or reviews, you will definitely find the ones the perfectly suits your requirements as well as the budget you have in mind.
Get a Bike GPS
We have all the navigation services as well as online or offline maps available just a few touches away on our phones. For this very reason, many of you may consider purchasing an additional device for the purpose of location tracking and navigation unnecessary. It is understandable. However, if you are a regular rider who sets off on off-road or random rides every now and then, it is actually advisable to have a bike GPS or a basic bike computer. They may sound expensive, but they are not.
Now, let's see why they might be useful to you:
First and foremost, in addition to offering the GPS services, many of them also would offer useful riding data as well, like speed, distance covered and much more.
More importantly, even if you happen to lose or drop the device, you lose a hundred dollars or so max. Put that in comparison to your smartphone which may cost your several hundreds or even a thousand.
Just like the bike handle mounts for the devices, these can be found on widely different price ranges, depending on the functions you prefer. But basically, you should be able to find a decent product in a $100- $200 range.
Positioning the device
It is expected to be mounted in front of you, of course. But what would be the most ideal option? Well, depends a lot on your vehicle. If you have a motor-bike, you will have the options to either place the device on the handles or on the windshield. You can either use one of those sticky holders or can drill a small hole on the windshield and place the mound there. It can offer an easy and comfortable angle for the rider to check out the GPS while riding. Make sure to place it correctly enough to not block your view while riding though.
In the case of bicycles, the options would be rather limited. If you have one of those high-curving handles, that can still offer a relatively higher view, which would be more comfortable for the rider. On flat handles and sports-cycles where you might have a flat handlebar with the seat about the same level as the handles, it can be a sort of inconvenient setup- given that you'll have to look down every time you want to check out the device.