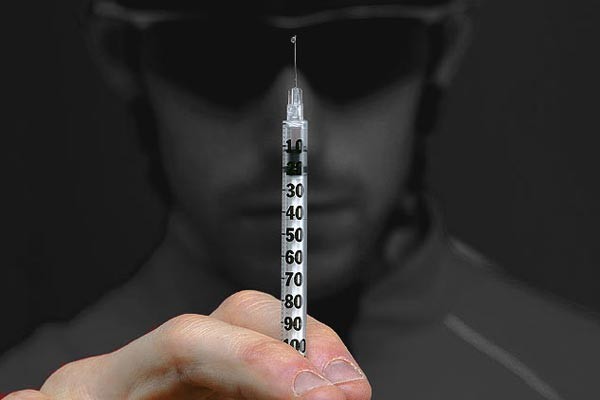 The Movement for Credible Cycling (MPCC) released its annual credibility report and cycling looks pretty good compared to other major international sports.
According to the organisation, cycling was cleaner than 12 other sports in 2018, including baseball, rugby, football, cricket, boxing and American Football.
MPCC says that cycling only had 17 doping cases released to the public last year, 81 cases fewer than track and field which came out on top with 98, 15 lower than baseball and 24 clear of weightlifting which ranked second and third respectively.
"We reckon cycling fans will be glad to see that their sport is ranked quite low in this classification of doping and corruption cases, far behind American sports, but also athletics, football and rugby, MPCC said in a statement released alongside the figures.
"The one actual trend we can identify is that cycling is getting further away from the top of our doping cases classification.
"Though, cycling fans must mitigate their satisfaction – this is not due to a drop in doping cases, but mainly caused by this new transparency granted by the federations."
| | |
| --- | --- |
| Sport | Number of doping cases in 2018 (doping + corruption cases) |
| Track and field | 98 (102) |
| Baseball | 83 |
| Weightlifting | 74 |
| Football | 16 (73) |
| Equestrian | 41 |
| Powerlifting | 40 |
| Cricket | 7 (34) |
| American football | 33 |
| Rugby | 33 |
| Biathlon | 14 (27) |
| Tennis | 6 (25) |
| Boxing | 20 (21) |
| Cycling | 17 |
| MMA | 16 |
| Crossfit | 14 |
| Swimming | 9 |
| Wrestling | 8 |
| Ice hockey | 7 |
| Rugby league | 6 |
| Basketball | 5 (6) |
| Judo | 5 |
| Bodybuilding | 4 |
| Triathlon | 4 |
| Cue sports | 3 (4) |
| Alpine skiing | 3 |
| Nordic skiing | 3 |
| Handball | 2 (3) |