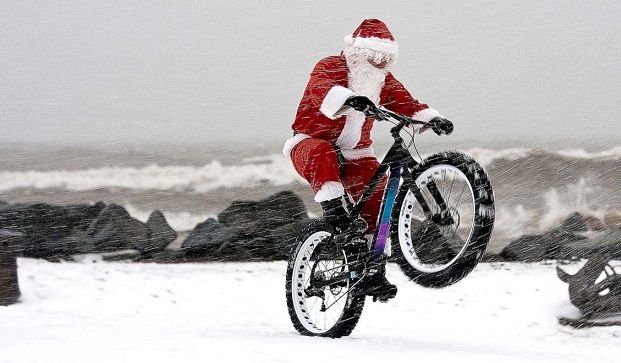 For cyclists, almost nothing beats time on the bike. The descents, the steep climbs, and the long miles provide an escape from the everyday. 
Maybe you get the appeal of riding, or, maybe you don't. What does matter though, is that you can show your friends or loved ones that you care by getting them a Christmas gift you know they'll use religiously. Whether a new riding kit, a new set of wheels, or something as simple as a little fender to keep them from getting soaked when the roads are slick, we've assembled them all in this list of best Christmas gifts for the cyclist.
Garmin Edge 520 bike computer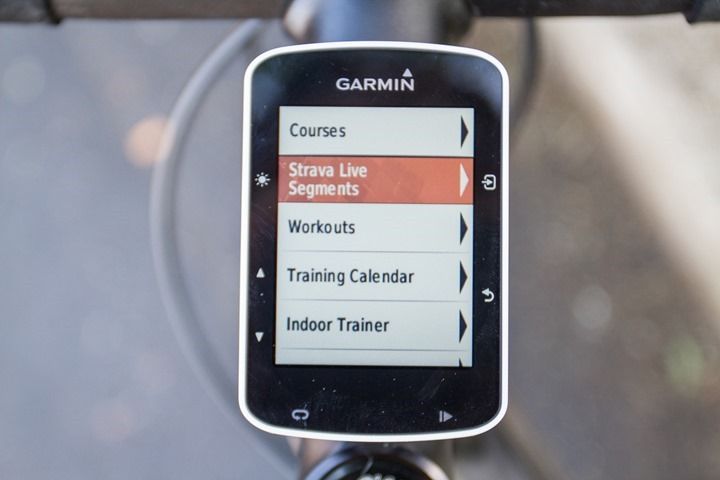 It's surprising how easily a notification that another rider took the same route yesterday and did it 12 seconds faster can bring out that competitive streak in even the most casual cyclist. The Edge 520 bike computer packs a lot of tech into a tiny device; -in GPS tracks every move, while Strava's 'live segments' automatically pit riders against their peers. The included sensors monitor heart rate, speed and cadence for post-ride analysis of how to make up those 12 seconds next time. And because everything's done in-device, lugging a smartphone along isn't required.
Price: €220 / $250
Stages Power Meter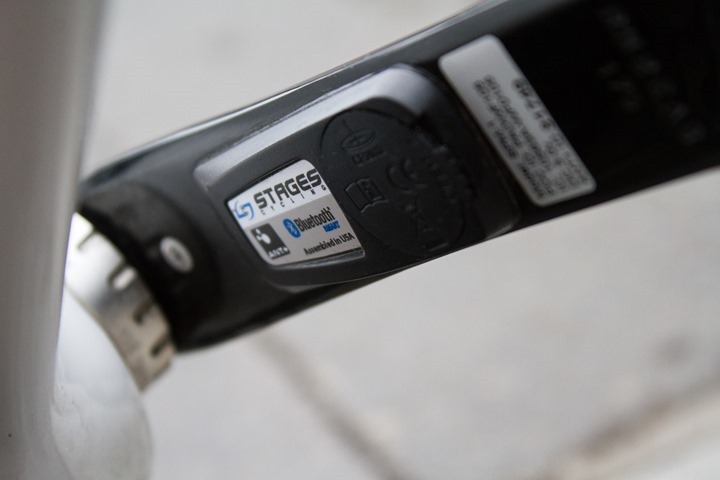 If money's no object, serious cyclists looking to up their game are guaranteed to grin when they unwrap a power meter. A cadence sensor measures how fast a cyclist pedals, but only a power meter can tell you exactly how powerful that pedalling is – enabling far more accurate measurement of capability and fitness. Stages' power meters come pre-assembled into a crank arm, so you'll need to know which crankset it'll be used with before you buy.
Price: €330 / $375
GoPro Hero 6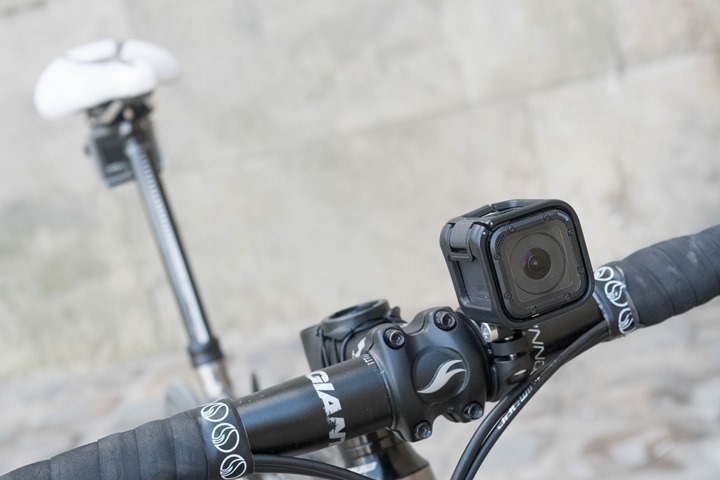 Sometimes cyclists find themselves somewhere beautiful, and wouldn't it be great if they could get some footage without a lot of fumbling around with buttons and menus? Enter the Hero 5 Session. A single button press turns it on and starts recording. Press it again and it's off.
4K video, voice control and a little blinking light to let users know it's rolling.
Price: €435 / $500
Speedplay Zero Aero Titanium Pedal pedals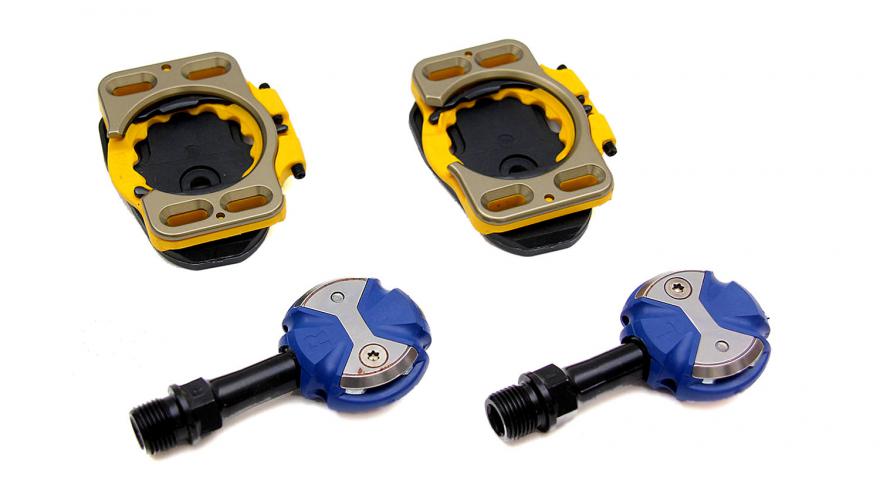 For the cyclist looking for a bit of an upgrade to their riding gear, this could be the perfect fit. These tiny, two sided pedals and accompanying clips provide a large pedaling surface and provide for smooth play thanks to the use of top of the line bearings. Worried about compatibility with the riding shoes? These cleats fit either three or four hole mounts.
Price: €333 / $379
Wahoo Kickr 4.0 smart trainer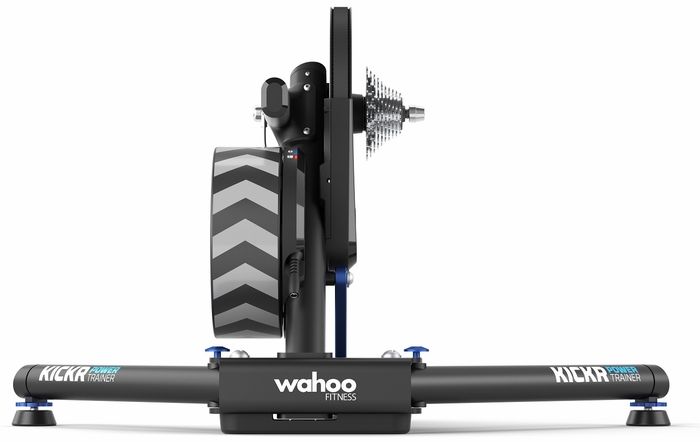 Smart trainers, that connect to a computer or smartphone, have exploded in popularity in recent years, and one of the originals is the Wahoo Kickr. The newly updated smart trainer is quieter and more responsive. Use it with Zwift and it can automatically vary the resistance as you hit a climb or descent, providing a very realistic indoor cycling experience.
Price: €1200 / $1279
Ass Saver Mudguard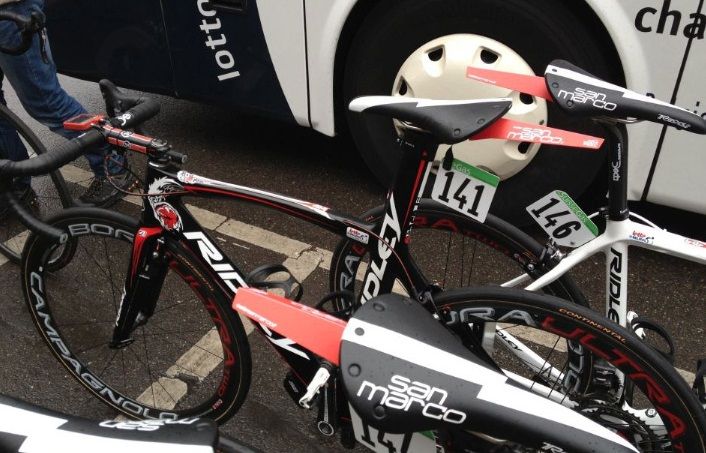 While they do little for the clean lines of a road bike, mudguards protect your backside, face and feet from water, mud, grime and anything else that kicks up off your tyres on a country lane.
It needn't be raining to feel the benefit of mudguards. Cold tarmac will remain wet long after rain has fallen and guards will continue to keep you dry and, as wet clothes invariably result in a cold rider, warm, too, when the temperature is otherwise.
Price: €8 / $9
Oakley Jawbreaker sunglasses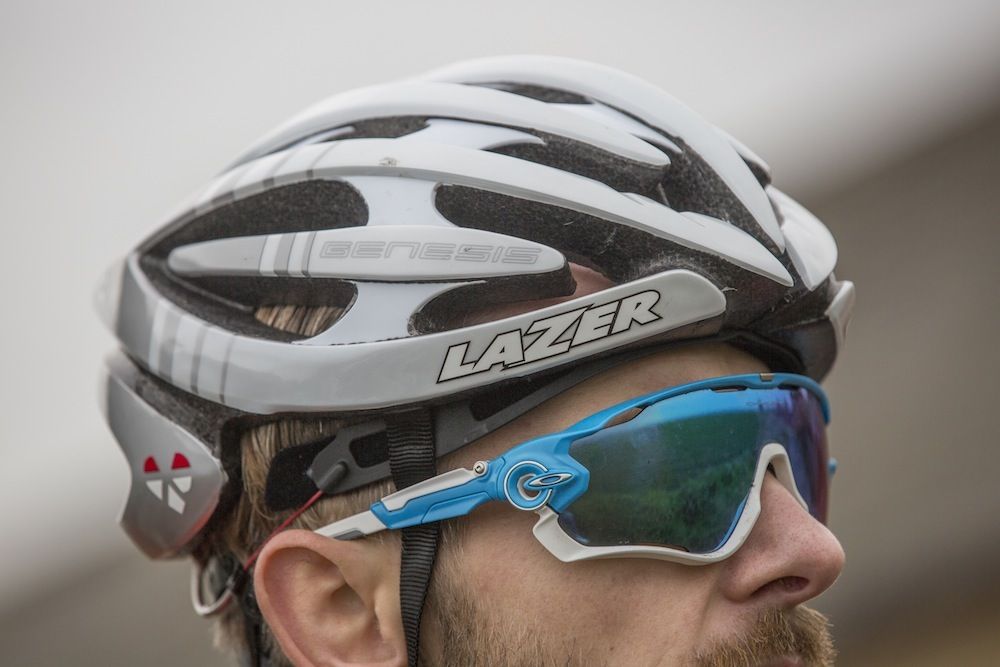 The Jawbreakers are not new, but still one of the most sort after pieces of kit for any cyclist, whether that be a WorldTour pro or bunch rider. Oakley used eye tracking technology with superstar sprinter Mark Cavendish, to get a better idea of what areas he focused on and what areas could be improved. They found Cav spent much of his time viewing the top third of the glasses when he was in an aero position or sprinting for the finish line. As a result, the Jawbreakers offer expanded frame and lenses to improve vision and eliminate black spots found with traditional shaped glasses. The result is a highly functional set of shades that stand out from the rest. Having been around for a little while, the colour choice of frame and lenses has expanded significantly, providing plenty of choice.
Price: €196 / $210
Bicycle Bookshelf
Price: €61 / $65
Bicycle Pizza Cutter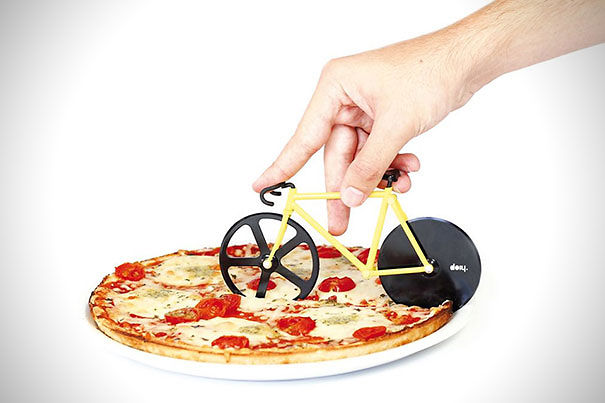 Price: €8 / $9