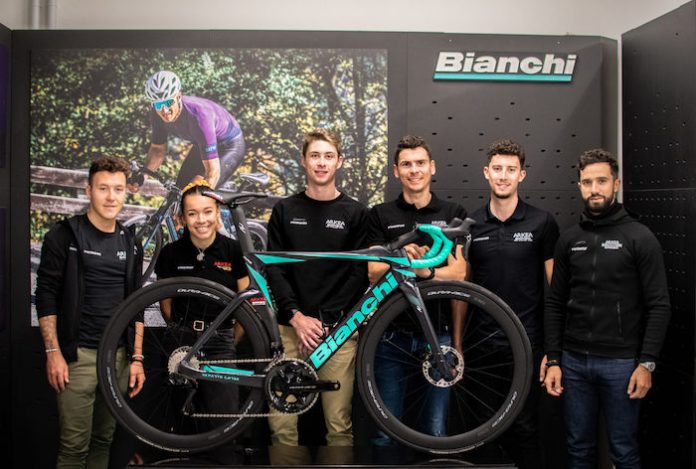 Bianchi has signed a multi-year sponsorship agreement with Arkéa-Samsic, thus confirming the return of Bianchi Reparto Corse to the WorldTour calendar.
This is an exciting comeback for Bianchi, which heralds its return with an ambitious and growing team directly supported by the Italian brand's Reparto Corse division that's dedicated to producing high-performance bicycles for use in professional racing.
"In recent years, Team Arkéa-Samsic has demonstrated growth by achieving its planned goals. The solid organisation and the international approach are two factors that we consider decisive, and in the coming years we want to contribute to efforts for achieving new targets and to be well represented in the World Tour", said Bianchi CEO, Fabrizio Scalzotto.
The 2023 season will kick off at the summit of international cycling with the new Oltre RC, the recently launched and controversial Hyperbike "that has revolutionised the world of aero racing bikes" as Bianchi says.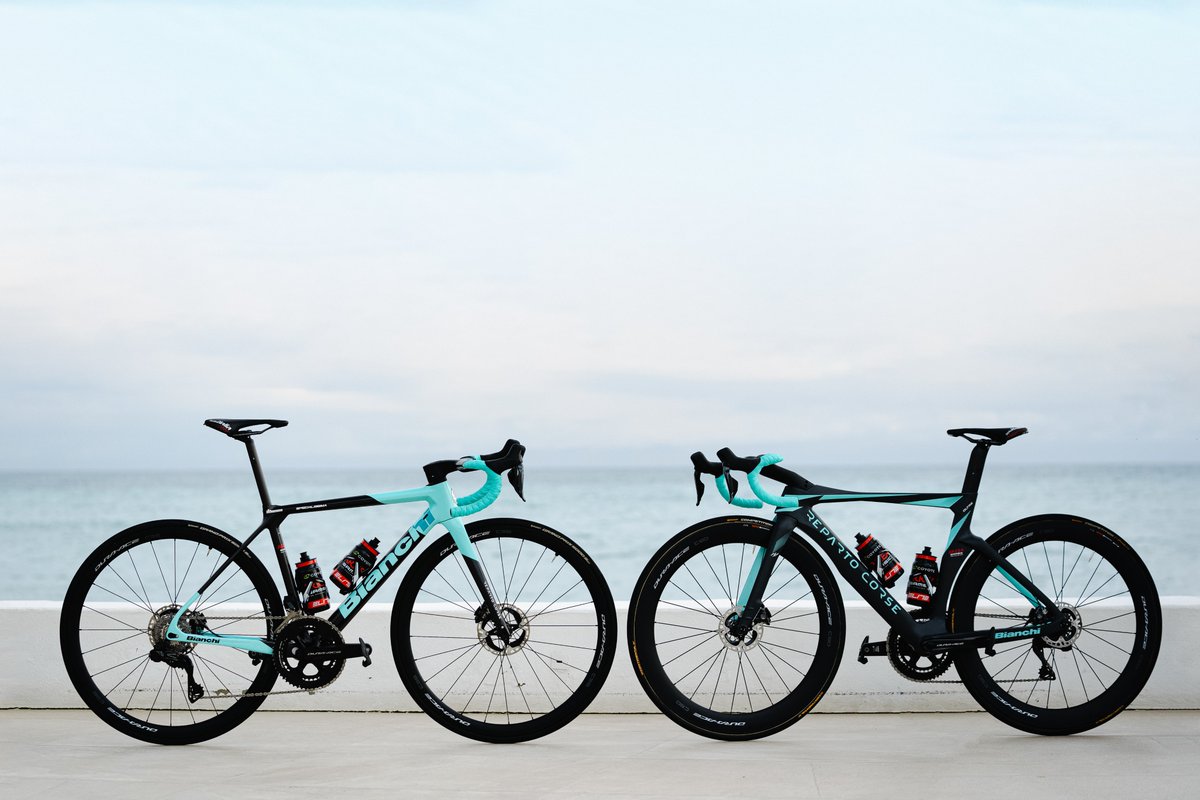 Bianchi's equipment dedicated to Team Arkéa-Samsic includes the Specialissima, the light and all-rounder that's perfect for stage racing and climbing. For time trials, the Aquila will be the Arkéa-Samsic athletes' ally, while Zolder Pro will return to the international stage of cyclocross.