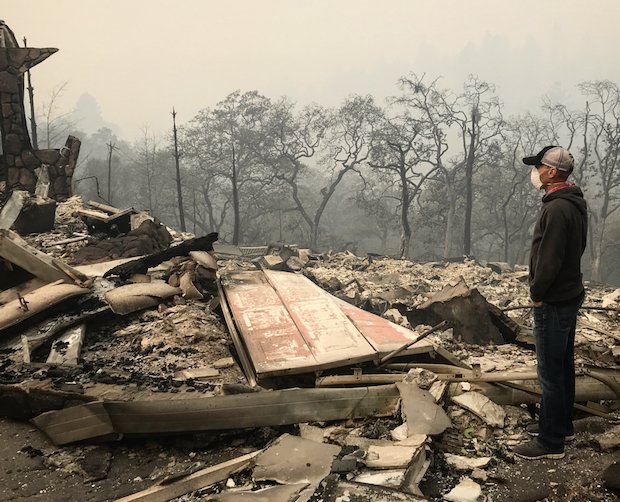 The house of Levi Leipheimer has been one of around 2,000 houses destroyed by wildfires in California.
"I lost my house but not my home in Sonoma County," Leipheimer wrote on Instagram. "We will make it through."
The destruction was complete, and Leipheimer stood wearing a face mask as he stared at the rubble that was his home in Santa Rosa.
Leipheimer's wife also posted a photo of what remained of their home.
"So sad to say goodbye to the best home I've ever lived in," she wrote. "Broken hearted."
The fires have been devastating California since they broke out on Saturday, with at least 17 people confirmed to have died and a further 240 reported missing, as more than 20,000 people were evacuated from their homes.