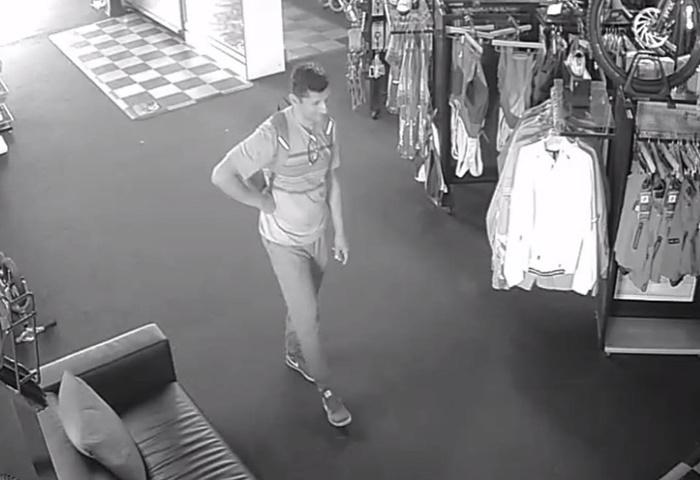 A man posing as a shopper stole a high-end road bike from a Costa Mesa, California, store during a test ride.
The Cyclist Bike Shop are offering a $1,000 reward for the bike's return or any information leading the thief's arrest.

"He said he'd never been in before, and was in the market for a new road bike and wanted to see what we had," said store manager, Anthony Karambellas. "I chatted with him about the bike fitting process, and we talked a little about racing. He definitely knew what he was talking about."
When they got to the shop's one BH Ultralight Evo Disc, the man was knowledgeable about the Spanish brand, valued at about $5,000.
"He didn't have any questions about specifications," Karambellas said. "He knew the drive train, knew the brand, knew the technology. He was a high-end bike rider."
Karambellas put some flat pedals on the BH and the pair took it outside. The man rode a few laps in the parking lot, and stopped to make conversation with Karambellas about bike fitting options.
When he remounted to take what Karambellas thought would be a few more loops, the man instead booked it to the end of the lot, then sprinted up the shoulder of a busy adjacent road, heading into oncoming traffic and around the corner.
"I knew immediately when he turned that corner, at that speed and in the direction he did, that he was not coming back," Karambellas said.
"I hopped on one of our electric bikes we had up front, but by the time I started riding after him, he was already a couple corners ahead of me and I couldn't see the direction he went."
The Costa Mesa Police Department arrived within 10 minutes. They said the ID was real, but they didn't believe it belonged to the thief.