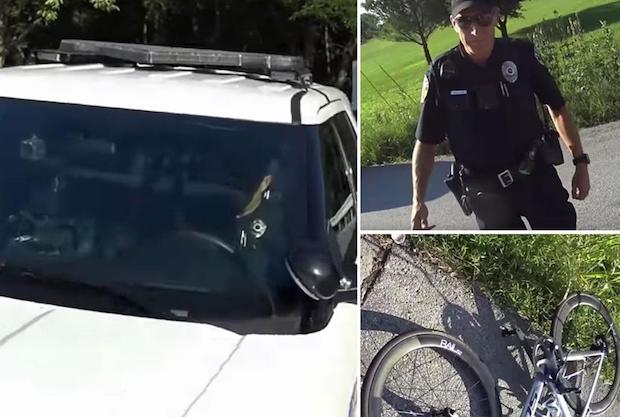 Footage of a cyclist being struck head-on by a police cruiser on a rural road in Missouri has found its way online, showing the police officer being distracted by his phone while executing a left turn.
The video was captured by the cyclist's helmet camera and then uploaded by himself online. Luckily, the bicyclist walked away with only bruises, but like he says, his ride is "most likely toast".
The offending officer has been suspended while the Missouri State Highway Patrol conducts an investigation of the incident.
"The Missouri State Highway Patrol is investigating the incident. Until the investigation is complete, the officer is suspended with pay, which is standard," Police Chief Harry Gurin said.