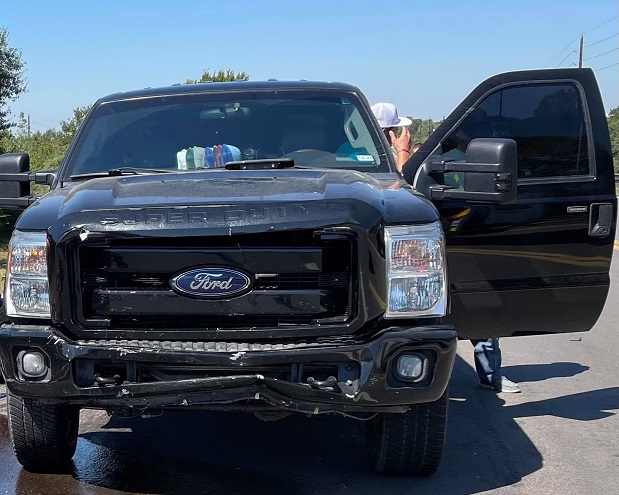 A 16-year-old driver, who ran over a group of cyclists after attempting to blast them with exhaust while they were on a training ride outside Houston, Texas back in September, was charged with aggravated assault.
The charge is a second-degree felony with a punishment of two to 20 years in prison and a fine up to $10,000.
"Today we have filed six felony charges of aggravated assault with a deadly weapon against the juvenile in question, one charge for each cyclist that was injured," the Waller County District Attorney Elton Mathis announced in a statement.
"Thanks to the Waller County Sheriff's Office and the Texas Department of Public Safety for their assistance in seeking justice for these individuals. We wish them the speediest of recoveries on their long journey ahead, and remind everyone to share the roads, obey the traffic laws, and to treat each other with the respect that we all deserve," said Mathis.
The cyclists were out riding on September 25, in preparation for Ironman Texas, when the juvenile driver attempted to "roll coal" on them — a practice in which the driver purposely accelerates and uses an augmented exhaust system to blow black exhaust smoke.
The driver first blew smoke on a cyclist behind the group and then sped up in an attempt to accelerate and roll coal on the group, but instead was unable to slow down and plowed into the riders.
The six cyclists are all now recovering at home. Their physical injuries include "​​broken vertebrae, cervical and lumbar spinal injuries, broken collarbones, hands, and wrists—many of which require surgical intervention—as well as multiple traumatic brain injuries, lacerations, soft tissue damage, road rash, and extensive bruising."