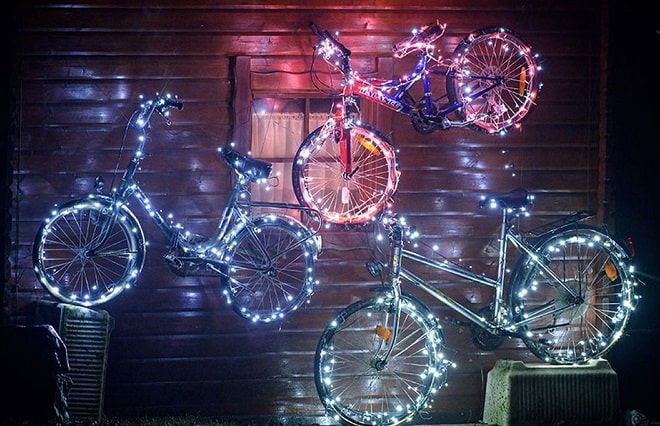 With a top 2 in the Tour and victories in the Vuelta and Liège-Bastogne-Liège, Slovenia experienced the best cycling year in its history.
So the Slovenians honored their cycling heroes in this holiday season with illuminated and colorful bicycles.
The Tour ended in a battle between two Slovenians. Tadej Pogacar eventually defeated Primoz Roglic after a spectacular final time trial. Roglic then won Liège-Bastogne-Liège and the Vuelta.
To brighten up the streets in these dark days, the idea arose in Slovenia to place colorful and illuminated bicycles on balconies, public places, in shop windows, on the facades of houses and in gardens.
"We want to pay tribute to our riders and bring a positive note in this crisis period due to the coronavirus," said Tina Jancigaj Avsec, one of the initiators.
"The bicycles symbolize our movement towards a better future. We also want to promote tourism in our region. 2021 should be a happier year than 2020."
The 10 most beautiful creations will receive a prize, the initiators already promised.