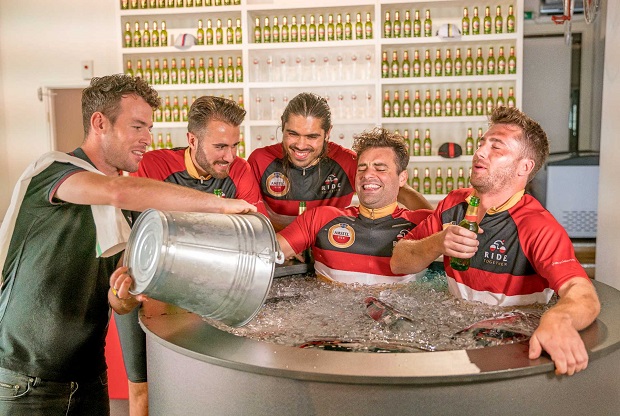 A wife of a cyclist in Ireland has written to a newspaper 'problem page' columnist seeking advice on her husband after she caught him going to the pub when he claimed he was cycling.
Her husband suffered a heart attack two years ago and at the order of doctors was forced to change his lifestyle in hopes of preventing it from happening again.
The woman said that after purchasing an expensive bike her partner had become infatuated with riding his bike. While he was leaving the house on his bike in cycling kit, he was going to a nearby pub.
Furthermore, he'd then go home after the pub and explain about the training he'd done when he'd actually done none.
"In order to improve his cardiac function he purchased a very expensive bicycle and spent months planning cycling routes" she said. 
"He was never really a big fan of exercise, so I was delighted by this and have actively encouraged him. Each evening he informs me he has cycled for over two hours and impresses me with the distance he has travelled. I make a healthy dinner and run the bath for him and sometimes rub his aching muscles.
"He has been disappointed that this new regime has not yet impacted on his waistline."
"Recently during a Sunday lunch at a bar two miles from our house, a waitress seemed to be very familiar with my husband," the letter continued.
"While I hate spying on him, I discreetly asked her how she knew him. She said that he comes into the bar most days in his cycling gear for a few pints and a full lunch."
"I am very angry with him, as I am not sure who he thinks that he is fooling by concocting such a convoluted story about his athletic achievements and improved dietary regime."
The columnist says once the truth comes out she should then offer herself and the couple's children as support to her husband in the battle to get fitter.