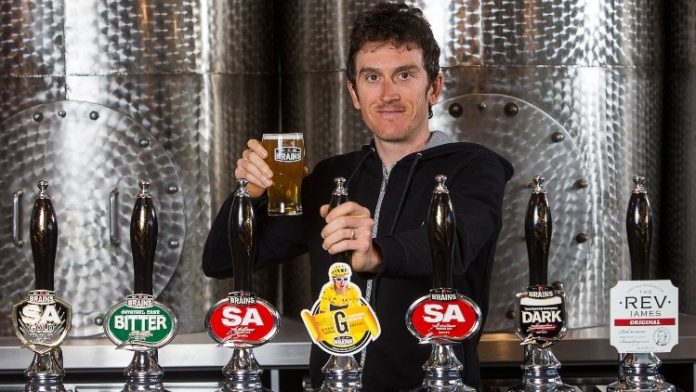 It's no secret that Geraint Thomas doesn't mind a beer but during the cycling season the Brit holds back. However, it's off-season and he really took it seriously.
"The last two weeks, honestly, I think I've been drunk 12 out of the 14 nights," Thomas, who recently signed a new two-year deal with the Ineos Grenadiers, said.
"Since coming back to Cardiff, it's been mad. That's the way you meet your mates. Like, 'Oh, do you wanna catch-up? Yeah, let's go for dinner, or just go down the pub'.
"I don't drink during the season, apart from the odd drink, but in the off-season you let yourself go. For sure, the tolerance [to alcohol] is lower at the start, but I feel like I have a good drinking condition now," he added.
"I don't know if it's a British, or an Aussie mentality, the culture of just going out and getting drunk when you're young. That sticks with you and that's the way I socialise. You go to the pub, meet your mates, have a few pints and go home. And it's a knock-on effect – you have a few drinks, get the munchies and the next day you're hungover and you want something salty, bacon or something.
"That blowout – that real normality – is what I need, because now I'm like, 'Mate, I really need to just get on my bike and get structured.'"
Thomas has not been too concerned about the next season in recent times. Quite a few kilos have been added. He currently weighs 75 kilos, but he wants to get back to 68.5.
"I feel like I've been able to enjoy my time," he said. "It's rare now that a young rider actually has a drink. Not that you've got to have a drink to have a good time. It just shows the difference in the mentality — everything is measured, and they're all on it 12 months of the year. Even in the off-season they still ride their bikes or they're running marathons."