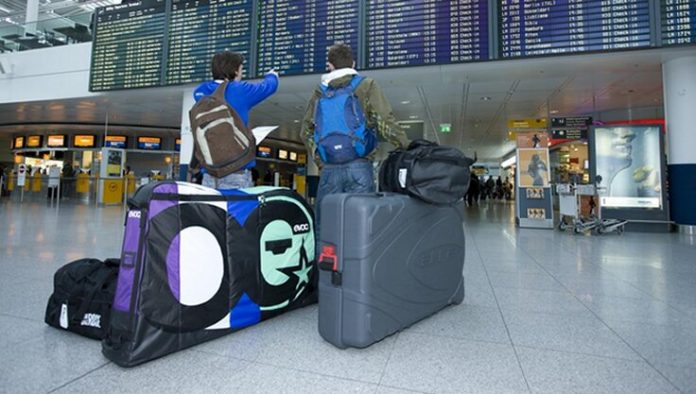 Bikes are big and so when you fly with your bicycle, that one geometric fact means that airline companies are likely going to charge you extra.
Yellow Jersey insurance has created a series of easily understandable infographics that'll help riders choose the best airline for transporting their bike when travelling abroad.
The infographic highlights the airlines frequently used by cyclists when travelling to popular cycling destinations. It outlines what the weight allowance is for a bicycle and what extra charges should be expected if travelling in economy class.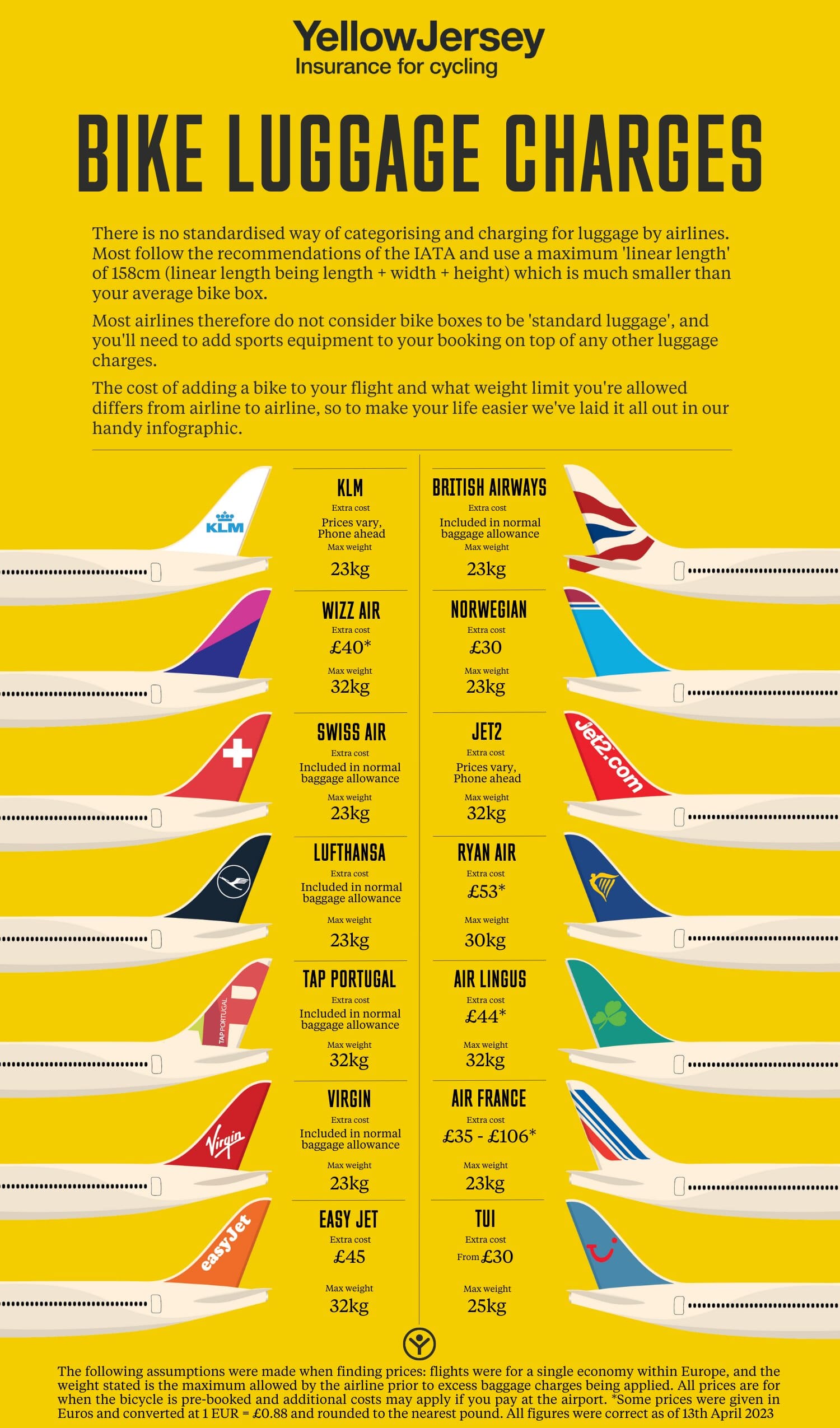 Take into account also these tips:
-E-bikes are typically not allowed, as the lithium battery is listed as a dangerous or prohibited item by many airlines.
-It's best practise to book your bike onto your flight in advance, not least because it's more expensive to add your bike at the airport. Given that space is limited in the hold, there may not even be room for your bike if you leave it until the last minute.