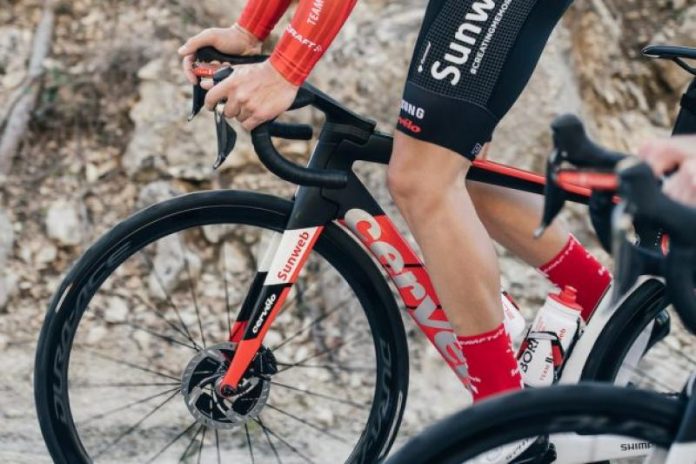 Jumbo-Visma, Mitchelton-Scott and Sunweb have announced new bike partners for the 2021 season in what amounts to a three-way swap between the squads.
Scott will provide its bikes in 2021 to Team Sunweb men's team, women's team and development programme, replacing Cervélo which departs after two years with the team to now supply Jumbo-Visma.
"We are confident that this partnership will deliver from the start some fast, exciting and successful racing with both the men and women programs," Scott Sports vice president Pascal Ducrot said in a statement. "Our engineering team is looking forward to work closely with Team Sunweb's engineering and biomechanic specialists to integrate their input and feedback in the development of the next generation of our road bikes."
Bianchi moves on from Jumbo-Visma after seven years to provide the bikes for both the men's and women's Mitchelton squads.
Owner of Mitchelton-Scott Gerry Ryan said: "We have witnessed the incredible success of riders using Bianchi equipment and are inspired by their plans for the future. The UCI WorldTour is consistently seeing more technological innovations and we are confident our collaboration with Bianchi will result in our riders racing on the most cutting edge road and time trial bicycles that will deliver many victories in the world's biggest races.
"It's been an incredible journey with Scott Sports, who believed in the GreenEdge Cycling project before it was a reality. Our partnership has spanned nine years, a testament to its strength and we have lived all of the highs and lows of our story so far with them. We thank Scott for the support and wish them the very best for the future."