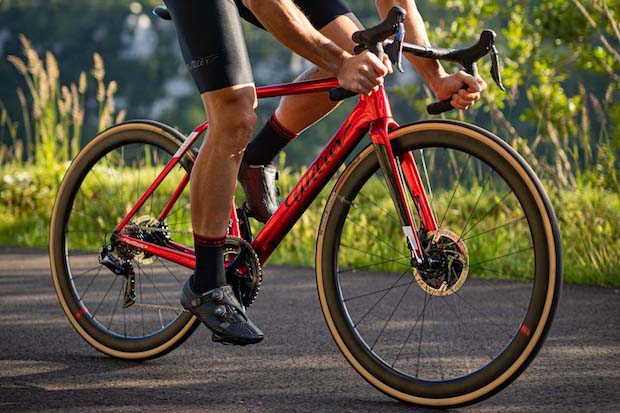 Wilier has launched its third new road bike of this year, the Filante SLR, which will be situated near the Zero SLR in the Wilier road bike lineup.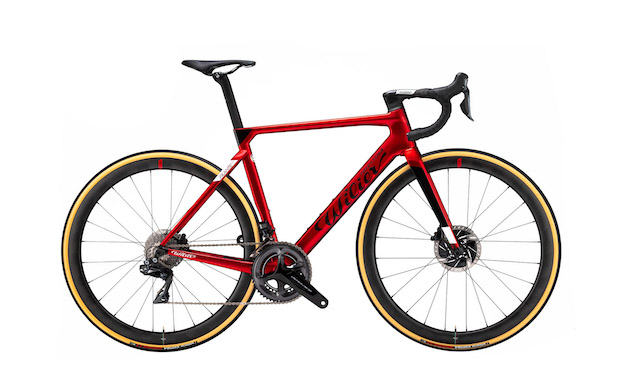 Filante is Italian for 'racy', which gives you some indication of what characteristics this bike has. Wilier has produced an aero race bike that is designed to go very fast on very flat roads and is set to be used by pro teams Astana and Total Direct Energie.
The Italian company doesn't make specific claims about the magnitude of aero improvements over the Filante SLR's predecessors, but the bike does take a somewhat new approach.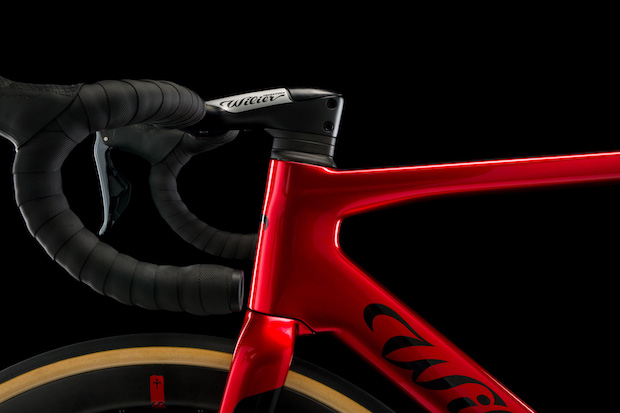 In raw numbers, the Filante SLR weighs in at 870 g, which is just 90 g more than the Zero SLR, and an impressive weight for a dedicated aero frame. Wilier says the Filante SLR is 11% lighter than the Cento10 Pro while maintaining the same overall stiffness, resulting in a much-increased stiffness-to-weight ratio.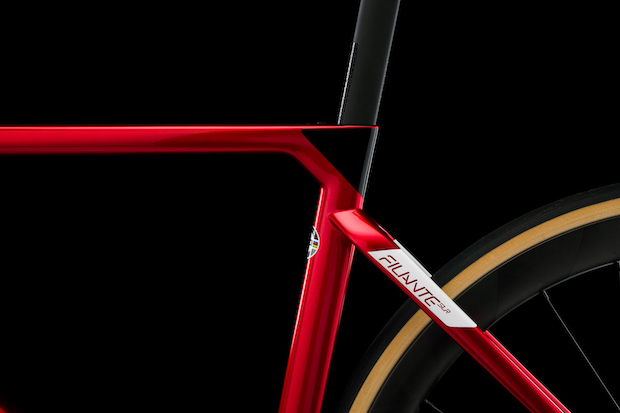 The Filante SLR fork is now 7mm wider compared to the outgoing Cento10Pro, so wide in fact it actually obscures the bike's rear triangle from air that directly hits the front of the bike, again something Wilier claims aids aerodynamics.
Wilier says that the geometries across the three bikes is close, as it wanted to narrow the gaps between the bikes for its pro riders, making it easier to jump between them.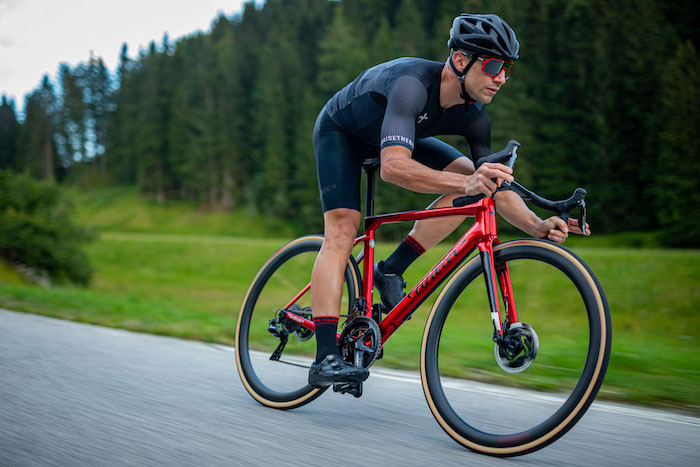 Neat final details include capacity for 30mm tyres, with Vittoria Corsa 28mm fitted as standard, as well as the use of Mavic's Speed Release thru-axle system, which is easy to use.
At 88mm, 101mm, 114mm, 127mm and 140mm, stem lengths are also slightly different from what you would usually expect but this has been done to ensure no stem height and length combinations cause stack or reach overlap between different frame sizes.
The most affordable Filante SLR build is supplied with Shimano's Ultegra Di2 8070 groupset and RS170 wheels at €7,200. For Dura-Ace Di2 9170 and ULT38KT wheels, with CeramicSpeed bearings, you'll pay €11,300. With SRAM's eTap AXS that will be €11,400.