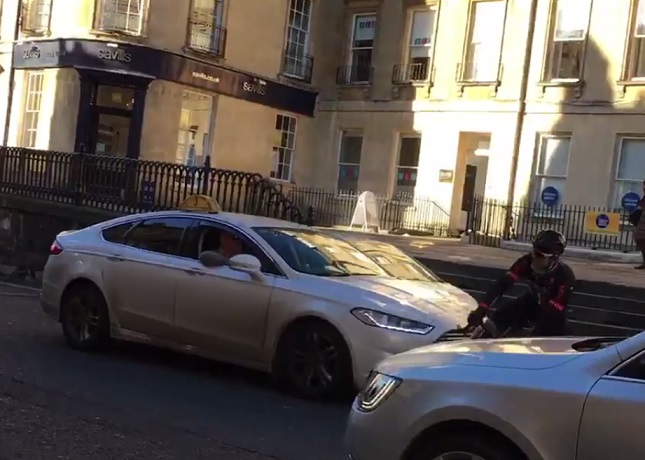 A taxi driver shoved pro cyclist Edmund Bradbury (NFTO) with his bumper during an altercation between the two. A passerby filmed the lead-up to the shove as the two exchanged words.
The driver was filmed shouting "move!" at Bradbury, who was in front of his car on the road, before driving into the NFTO rider, shoving him forward.
Bradbury, who did not react to the driver shoving him with his front bumper, later Tweeted that the altercation ended amicably. "Ended up shaking hands on him agreeing to look out for cyclists in future and a full apology," he wrote.
@LittleDougHall @coleywalters I was next to her. Didn't see what led up to it but recorded the shove. @ASPBath Reg: KR03 ZZZ pic.twitter.com/JtSUNvXbR4

— Anthony Grimley (@antinbath) 25 noiembrie 2016