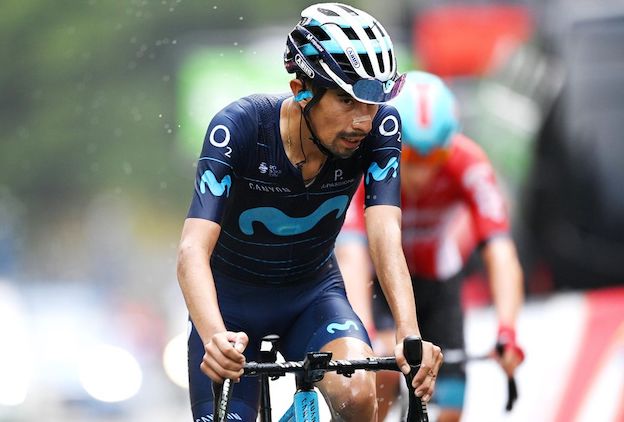 Ivan Sosa was attacked by a truck driver while training in Colombia. The Movistar rider is said to have been hit with the handle of a revolver and then taken to hospital.
The 25-year-old was training in the mountains close to his home town of Fusagasuga in central Colombia when he was attacked.
The truck driver "got down (from his vehicle) and hit him with the butt of the gun," the source told AFP on condition of anonymity.
A photo of Sosa with a visible gash to his chin and a blood-soaked jersey was published on social media.
Tras accidente en donde resultó herido con la cacha de un arma Ivan Sosa, policía confirma, el conductor del camión tendrá que responder por lesiones personales y el ciclista por el daño en bien ajeno.

Según el conductor Sosa le arrojó agua y golpeó el vehículo con una piedra. pic.twitter.com/HN2GzEU1E5

— José David Rodríguez (@josedavid88_) January 5, 2023
Movistar confirmed on Twitter that the cyclist "was treated for chin injuries in a medical center in Fusagasuga."
The attacker was "in the hands of police," the source said.
Sosa won the Vuelta a Burgos in 2018 and 2019.He also won the Tour de la Provence in 2021 and after moving to Movistar last year, triumphed in the Tour de Langkawi.