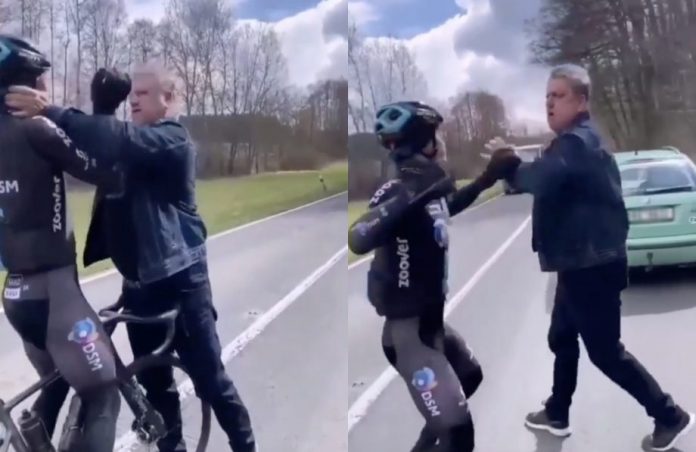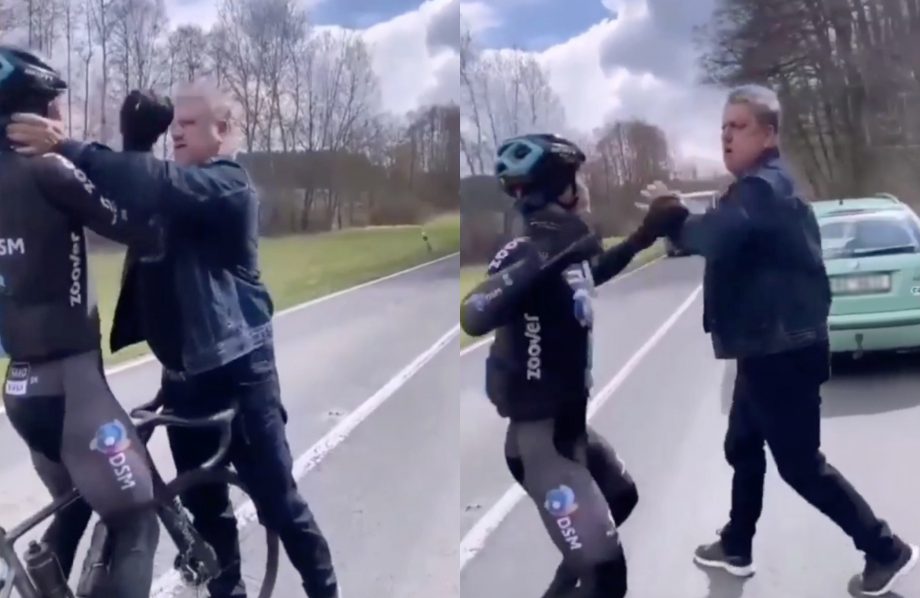 A Team DSM rider was involved in a road rage with a motorist during a training ride. It is not known which rider was involved, but images of the incident have appeared on the internet.
According to sources, the driver was enraged by the rider because he was riding his bike side by side with his car. Reportedly, the driver got out of his car and shouted a few things to the rider before grabbing him by the throat and pushing him off the bike.
As the driver walked away, the rider follows him and throws a punch, falling to the ground, the motorist then putting him in a brief headlock on the floor before pushing him away once more.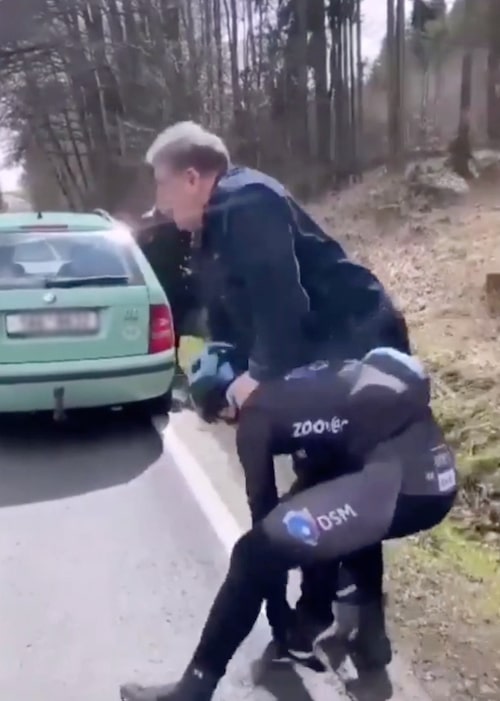 Team DSM confirmed that an altercation has taken place between one of the riders and the occupants of a car. The rider then reported this to the police. According to the team, there is nothing else to comment on. The incident is now with the police to investigate, the team said.