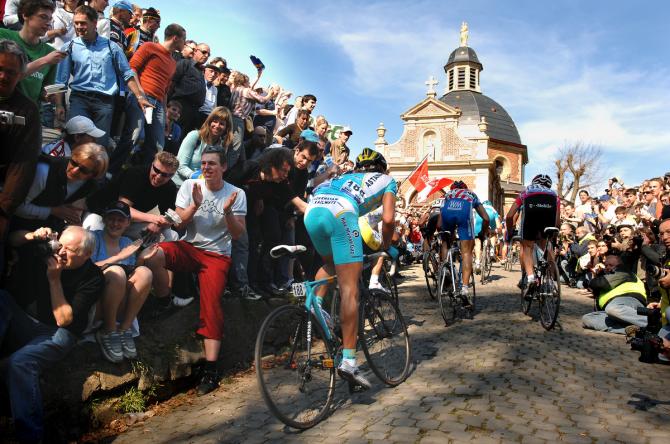 The full route for the 101st edition of De Ronde was unveiled on Wednesday, showing how the new start in Antwerp will incorporate the return of the famous Muur-Kapelmuur climb.
Despite the changes, the finale will be the same as in the past, with a second pass of the one-two punch combination of the Oude Kwaremont and Paterberg before the finish.
While there are still 18 climbs over the 259.5km, the Molenberg, Valkenberg, and Kaperij are swapped out with the Ten Bosse, the Pottelberg and the Muur, which makes its return after a five year absence. However, the Muur is now eighth in the line-up and will not likely have the same impact in the results as it had previously when it came later in the race.
The last nine climbs and the last cobbled section remain unchanged as is the finish in Oudenaarde.
"The last six slopes of the course are typical and unique Tour of Flanders climbs, all gradients on cobblestones," said race director Wim Van Herreweghe.
"The now recognisable and intense rhythm of the race has given us haunting finales in recent years. Last year, at the anniversary edition, World Champion Peter Sagan held off Fabian Cancellara and masterfully triumphed. We just want to keep the rhythm of that final 75 kilometres. It should become a real tradition."