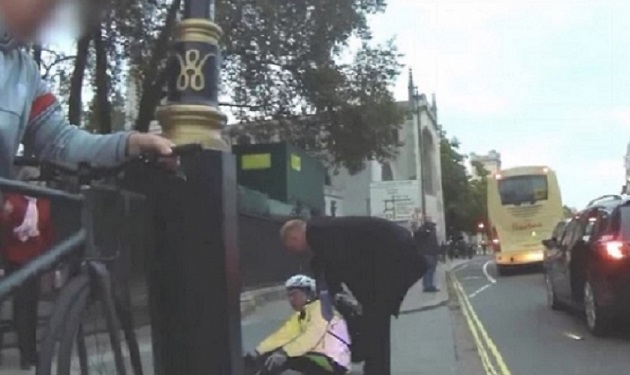 Sunday Times columnist Rod Liddle published a piece this past Sunday commenting on the recent 'dooring' of cyclist Jaiqi Liu in London by UK transport secretary Chris Grayling saying that is was a "beautifully timed manoeuvre".
Liddle suggested he regularly repeats the same offence, claiming it makes "London a safer place for normal humans" in doing so. As a result Cycling UK is calling for the newspaper to publish an apology.
"Liddle's comments endorsing and celebrating the injury of a cyclist run totally contrary to the ethos of a family of newspapers that has campaigned so hard to make our roads safer after one of their own reporters was very seriously injured while cycling to work," said Cycling UK chief executive Paul Tuohy.
"This article is in shockingly poor taste, as cyclists have died due to 'car dooring' incidents where people have not looked. In a national newspaper, Liddle revels in the suggestion that he actively tries to copy these actions – that's inflammatory and dangerous and we respectfully request The Sunday Times to retract this article and apologise."
"Despite its potentially lethal consequences, 'car dooring' is treated as a minor offence with a maximum £1,000 fine. Liddle's flippant attitude clearly spells out the need for Government to include 'car dooring' in its ongoing review of road traffic offences and sentencing, to help prevent more tragic incidents like that involving Sam Boulton from happening in the future."