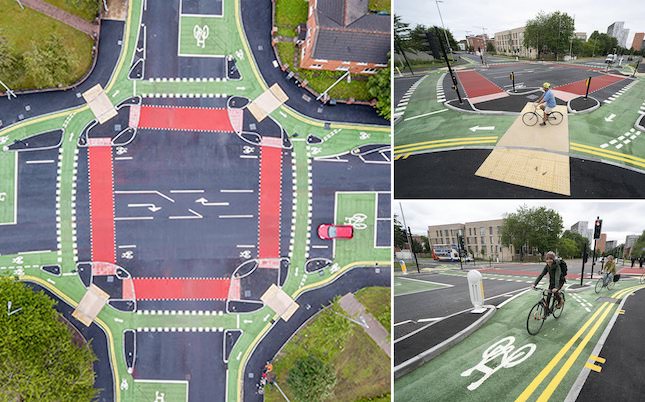 The UK's first Cycle Optimised Protected Signals junction has been launched in Hulme, South Manchester, separating pedestrians and cyclists from traffic through a new unique design.
The CYCLOPS junction has been designed to fully segregate cyclists from general traffic and pedestrians can cross in fewer stages with more space.
According to Transport for Greater Manchester (TfGM), the design has been lauded by experts nationally and internationally, with the approach being adopted in Cambridge, Lancashire and Ottawa in Canada.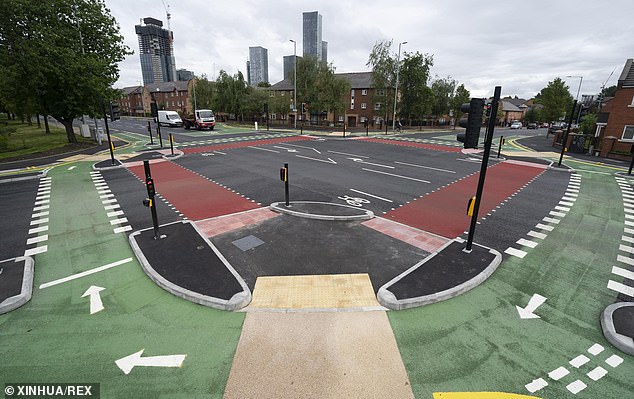 Chris Boardman, Cycling and Walking Commissioner for Greater Manchester, said: "Crossing busy junctions on foot or by bike can be a complicated and scary experience and is often a huge barrier for people travelling by foot or bike, and having to navigate a number of these can make them opt for the car.
"Particularly right now, as we've seen cycling trips up by 34% and cycling and walking trips now counting for 33% of all journeys in Greater Manchester, this junction design will make journeys easier and smoother for those doing their bit by cycling and walking, without impacting negatively on any other modes. This design is simply genius and I'm not surprised to see other places already adopting the approach."