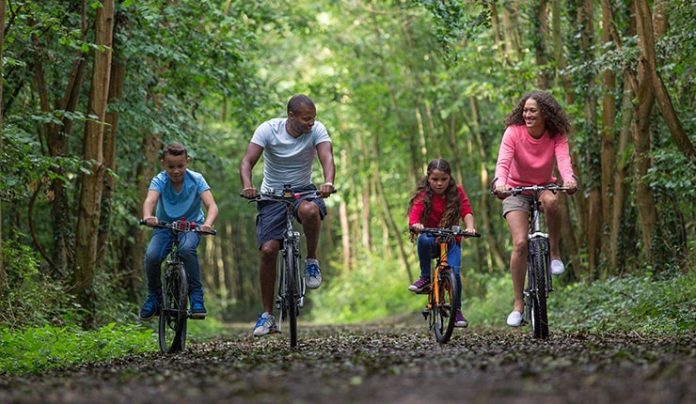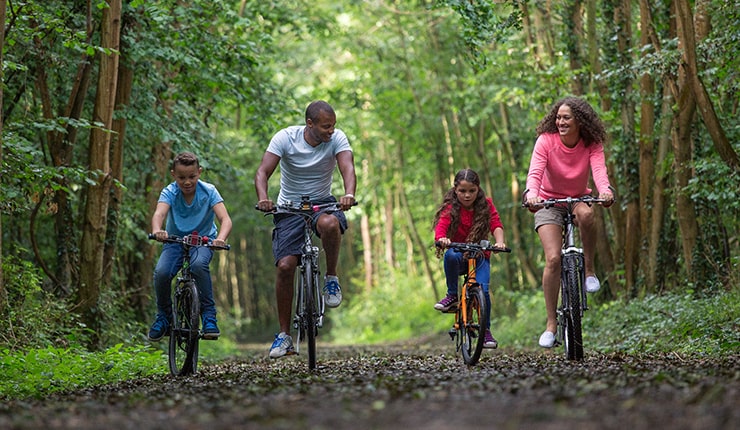 A study carried out by OnePoll surveyed 2,000 parents across the UK with children aged 23-14 about their favourite outdoor activities and attitudes towards outdoor exercise.
With most children now spending more time at home than ever before, 35% in the poll voted cycling as the outdoor exercise they'd feel most confident in doing during the lockdown, followed by walking (29%), wildlife trails (25%), jogging (20%) and climbing (16%).
The survey also found that 82% of parents feel confident in taking their children outside for active pursuits, such as cycling, in the current environment.
The study suggests that the lockdown itself, combined with the fact that people are living more locally, may be driving a situational resurgence in outdoor exercise and families choosing to do physical activities together.
The survey also revealed almost 9 in 10 parents believe their children are currently eager to take part in outdoor exercise such as cycling. These findings contrast with studies published in the months prior to the lockdown, which warned primary school kids were becoming more inactive with each year that passes.
"With children cooped up at home due to the coronavirus restrictions, physical outdoor exercise such as cycling is more important than ever to help families protect their physical and mental health," said Andy Lloyd.
"Getting active outside can improve cardiovascular and muscle health, and can have unexpected health benefits for the body and mind, such as decreased stress levels and improved attention span, sleep and vitamin D levels."