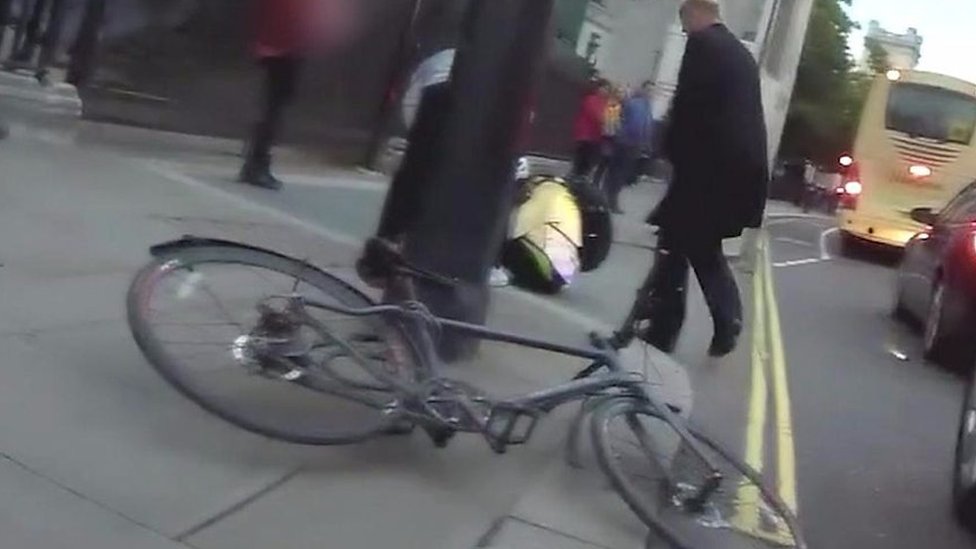 A video of UK secretary of transport Chris Grayling dooring a cyclist emerged days after he called bike lanes "too much of a problem" for drivers in London.
The video was shot by another cyclist and it shows Grayling swinging open the door of his ministerial car as it sat in traffic. The cyclist is hit as he rides by and is thrown off his bike. The bike appears to hit a lamppost and the rider is left sprawled on the pavement. Grayling approaches him and puts a hand on his shoulder. The cyclist said that after asking if he was all right, the minister watched him get to his feet, offered a protracted handshake and then left.
The video was only released after comments Grayling made about the problems he believes bike lanes can cause for London drivers. Outlining his transportation plan to modernize Britain's infrastructure, the minister also revealed some of his thoughts about bike infrastructure which falls under the domain of the city's mayor.
After it was announced that the mayor of London planned to spend £770 million ($1282 million) on cycling and cycle infrastructure, Gayling said, "As transport secretary, I can only watch, because it is a matter for the mayor.