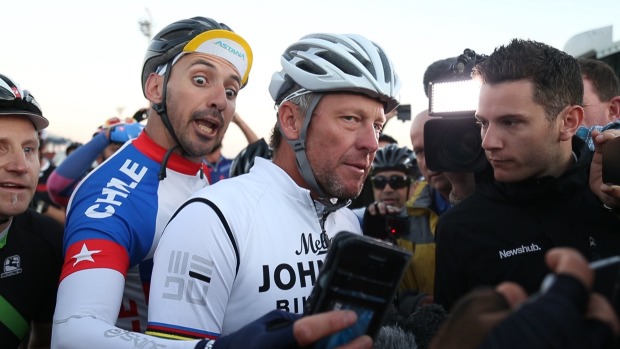 Lance Armstrong was in New Zealand this week to film a commercial for a major brewer, and said that while he was there was keen to speak with former teammate from the Motorola days, Stephen Swart.
That was significant as the Swart was one of the first people who came forward to speak publicly about Armstrong's doping past, divulging in an interview with Sports Illustrated the push by Armstrong to dope as far back as 1995. He also testified for the federal investigation into Armstrong.
"It's just a PR stunt on his behalf to make himself look (good) in front of everybody else," Swart told the New Zealand Herald. "All the people that he's hurt over the years, he's never officially gone in front of them and apologised."
Swart was initially vilified for speaking out about Armstrong and admitting to his own doping, he said was instigated by Armstrong. But after Armstrong's admission to doping in 2012 Swart was subsequently named 'New Zealander of the Year' for his courage.