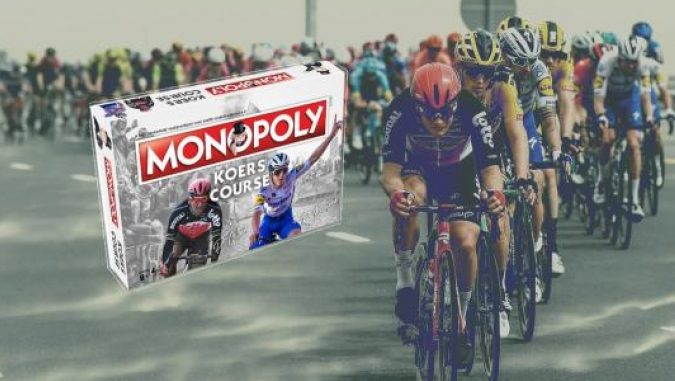 A cycling version of Monopoly will be released in Belgium, with fans able to enjoy all of the cycling's most famous avenues, sections of cobblestones and brutal climbs.
Monopoly Koers Course" features Belgian stars Philippe Gilbert and Remco Evenepoel on the box, with properties like the Carrefour de l'Arbre and the Muur.
Being produced by Monopoly Belgium, the board game will come in both Dutch and French, although that should not be too big a problem for us English-speakers as the language of Monopoly is universal.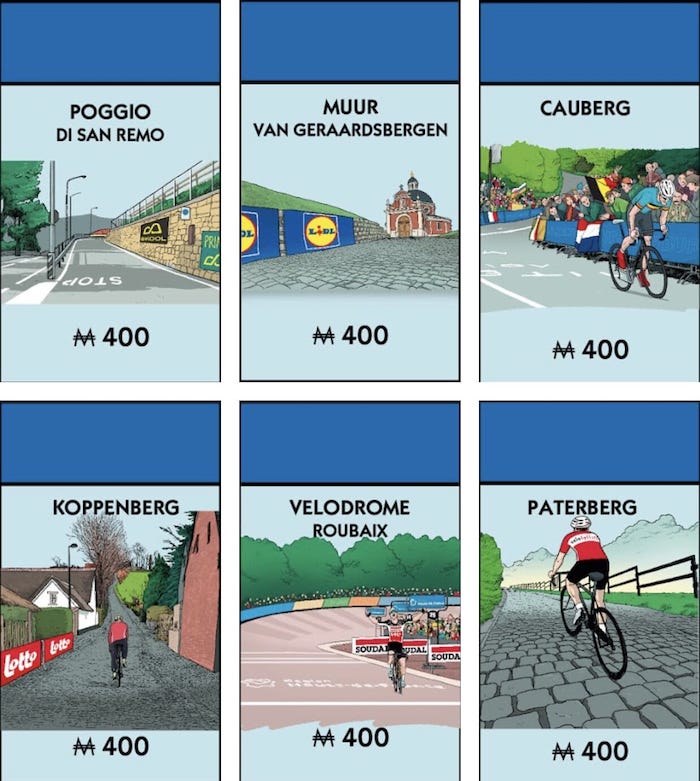 "The ideal way to relive the most famous passages from your favourite Spring Classics," the product's website explains.
"Just think of legendary duels at La Redoute, the marches on the Muur or that one flat tyre at Carrefour de l'Arbre. Visit the Kwaremont, go for a spin on the Vélodrome of Roubaix, climb the Poggio and get a profit bonus! This Monopoly edition takes you to all the beauty that the spring races have to offer."
The board game will be officially released in November, however, you can already pre-order, costing €50 excluding postage and packaging.