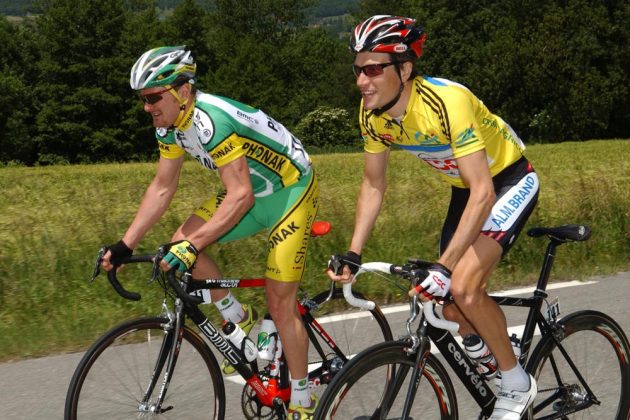 The Tour of the Battenkill announced Floyd's of Leadville as presenting sponsor for the event based at the Washington County Fairgrounds. The Colorado-based company, founded in 2016 by Floyd Landis and David Zabriskie, will soon launch energy and wellness products.
The products will contain internationally sourced Cannabidiol, or CBD, which is classified as a dietary supplement by the Food and Drug Administration.
Former professional cyclists and Floyd's of Leadville executives Floyd Landis and Dave Zabriskie also will take part in the event. Landis finished second in the 2010 men's pro/category 1 division of the Tour of the Battenkill.
The 2017 Tour of the Battenkill will include a pro/am race with a mass start, a non-competitive open, a 26-mile Tour for Pink breast cancer awareness ride and an outdoor expo.
"Battenkill was one of my last races as a pro and it'll be special to come back in support of the event and our new products," Landis said in a press release.
"Battenkill has such a great history and I am finally able to race it," Zabriske said in the press release. "The new mass-start format for the pro/am is really interesting. I've raced Leadville and they have a mass-start every year. Everyone lines up all at once and races on the same course together. It makes sense for the sport."