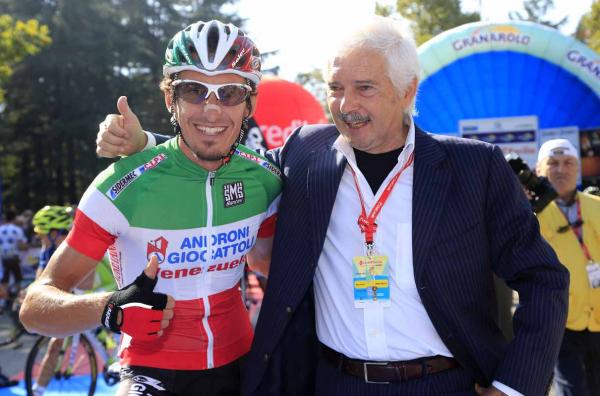 The Attorney General of the Italian National Olympic Committee (CONI) asked for multi-year bans for the team managers implicated in a 'pay-to-race' scheme where riders were forced to pay the cycling teams to have a place. However, the Disciplinary Committee of the Italian Cycling Federation, headed by Salvatore Minardi, instead absolved all parties of any wrongdoing.
The Italian newspaper Corriere della Sera broke the story about an investigation by the Italian Olympic Committee (CONI) that some Italian pro teams were forcing some riders to pay to ride on their teams.
The investigation had been closed twice by the Italian Cycling Federation (FCI), but was reopened and pushed forward in September thanks to a CONI prosecutor.
The report alleged that Italian teams Androni, Wilier-Southeast and Bardiani-CSF required professionals to pay to race, according to an ongoing investigation, aided in large part by testimony from Olympic gold medalist Elia Viviani.
The Attorney General of CONI had asked bans of two years Bruno Reverberi, team manager of Bardiani-CSF; 1.5 years for Gianni Savio, team manager of Androni; and one year for Angelo Citracca, team manager of Willier-Southeast. CONI also asked for a three month for current pro Marco Coledan. Investigators had also demanded 5,000 euro fine and a written reprimand for the three teams.
The prosecution can appeal to the Federal Court of Appeals after the written judgment is issued.