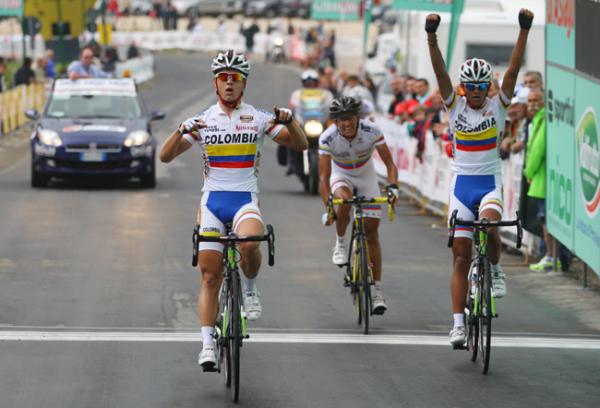 The popular under-23 stage race mirroring the full Giro d'Italia, dubbed the Girobio or Baby Giro, is set to return in 2017 for its 40th edition. The new race will be officially called the Giro Ciclistico d'Italia.
Italian Cycling Federation president Renato Di Rocco and Italian national coach Davide Cassani confirmed the restart of the race. It will start in Imola on June 9, a week after the professional Giro d'Italia, and conclude on June 15 with a possible mountain-top finish.
"We had to put the race back on and it's got to be a point of reference for the future just as it was in the past," Cassani told Gazzetta dello Sport.
"We're starting with edition number 40. We'll start in Imola with a road stage and visit other parts of the Emilia Romagna region, the Marche and Abruzzo. It'll be a race for the best young riders in the peloton. We're working to have 27 teams of six riders: 17 Italian teams including two national squads, plus 10 international teams. Axel Merckx's team has already put their name forward."
The event ended after the 2012 edition, citing financial difficulties. That edition was won for the first time by an American with Joe Dombrowski beating Italian Fabio Aru. Such cycling luminaries as Francesco Moser and Marco Pantani are also former winners.