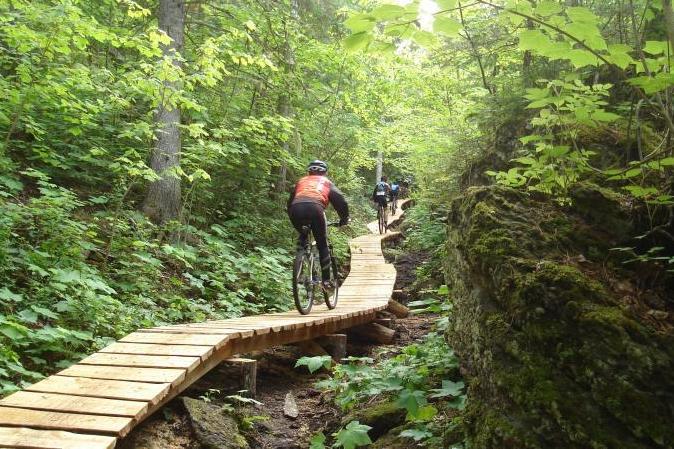 The first section of the Slieve Bloo cycling trails has opened to the public in Ireland. The short stretch has been made available to cyclists because of the demand in the local area.
The trail will eventually offer 100km of exciting biking trails, varying in difficulty. For now, the public can try a 4km section near Kinnitty village, with one 800m downward single track section not for the fainthearted.
"The Slieve Blooms will offer two days of top quality riding on properly built, sustainable trails. An overnight stay in the area will be required and this should considerably increase the revenue footprint," says Daithi de Forge, head of recreation at Coilte.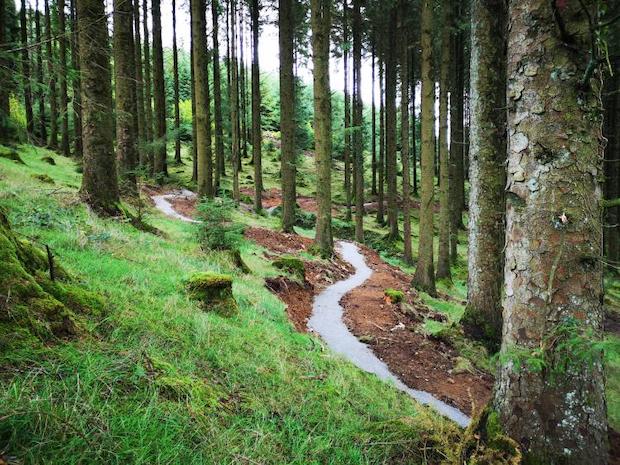 "Initially, we are targeting domestic and UK bikers but, as the critical mass of quality trails in Ireland increases, we expect visitors will come from further afield. In the first year, when we will have 35km of cross-country cycling trails, we anticipate about 30,000 trail users. This figure is soon expected to reach 50,000."
Coillte is building the trails in partnership with Offaly and Laois County Councils, funded by both councils and by substantial government grants. Fáilte Ireland has joined in support of completing the €5 million project.