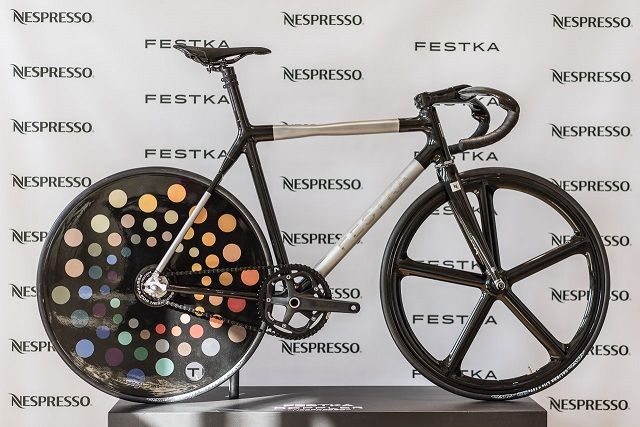 A unique bicycle made by Czech frame builder Festka, in partnership with Nespresso, was sold in a charity auction for approx €6.000.
The bike is notable because it was made from recycled Nespresso coffee capsules with the funds from the auction going to support the Tereza Maxová foundation which helps disadvantaged children.
The frame is an aluminium composite that contains approximately of the 995 used capsules, which a lot of people will recognise as the small circular pods that Nespresso coffee machines use.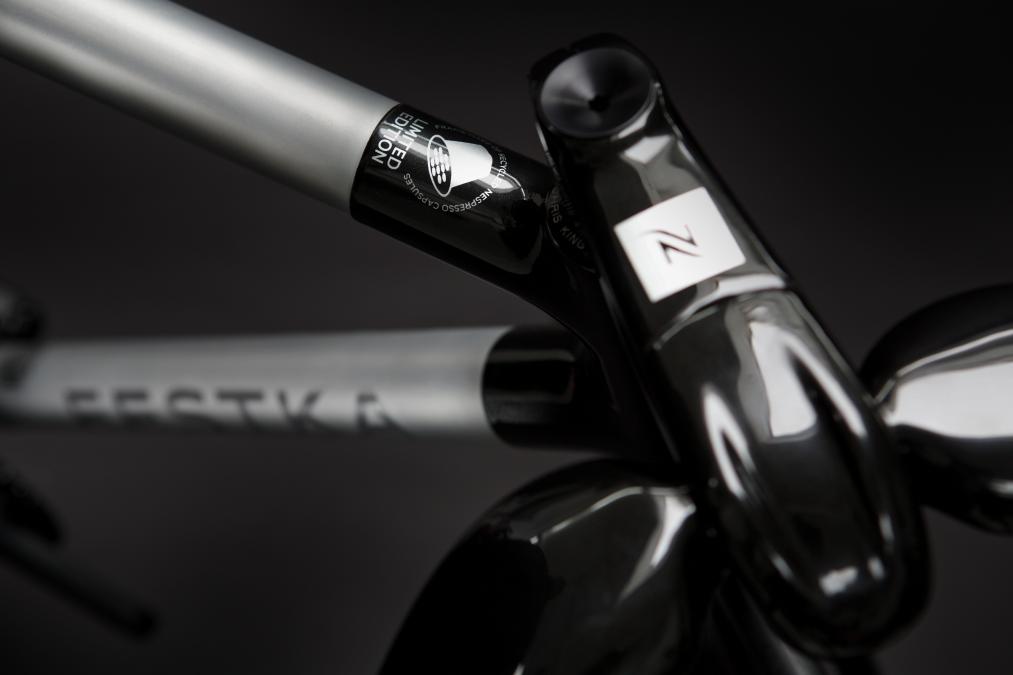 The companies found a partner in Tomáš Grus, the owner of a Czech aluminum foundry Al-Solid that specializes in aluminum processing. The company cast tubes of aluminum that were later thinned and further processed to achieve the desired wall strength. The surface was then sandblasted and polished.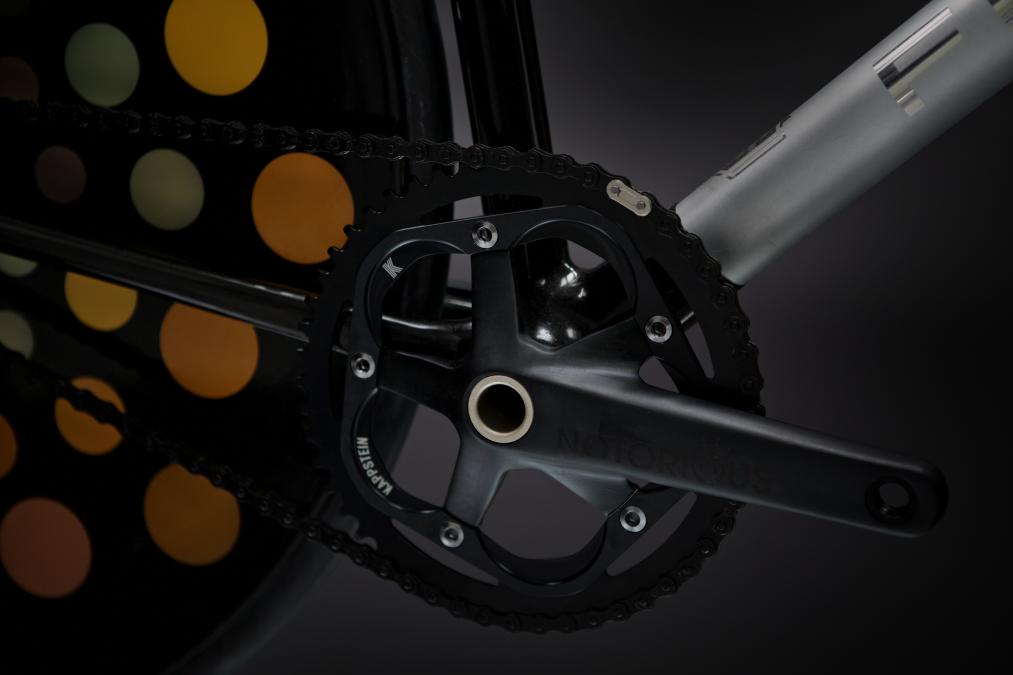 "Aluminum has a long history of use in the bicycle manufacturing industry. Creating a bicycle from recycled aluminum capsules and giving this material a second chance was a big challenge for us", says Michael Mourecek, co-founder of Festka.
"We went one step further and combined aluminum with carbon composite based on the blueprint of the successful Doppler model. This helped create a truly state-of-the -art bike: both in terms of its looks and in terms of the usage of materials."
The rear wheel on the Festka Doppler for Nespresso has a kaleidoscopic display of 21 Nespresso colours. Moureček explains the idea behind the design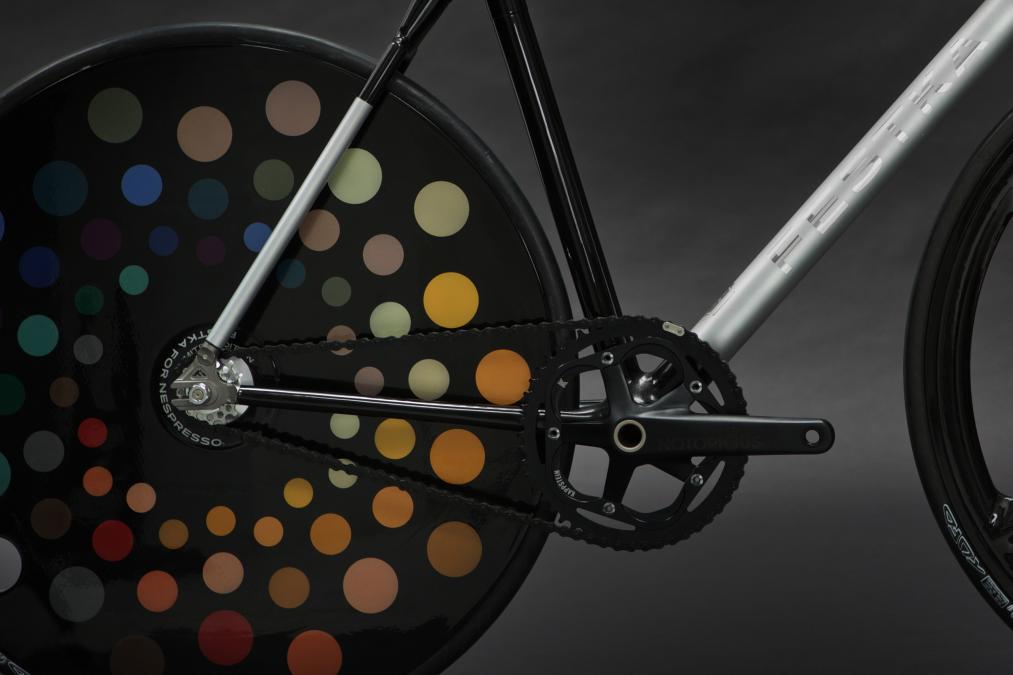 "We try to convey the client's story in each bike we create in our shop," said Mourecek. "Although it was a challenging task to fulfill, it is utterly rewarding and inspiring to know we are building not only a bicycle, but also a strong narrative that will move people emotionally and resonate with them".