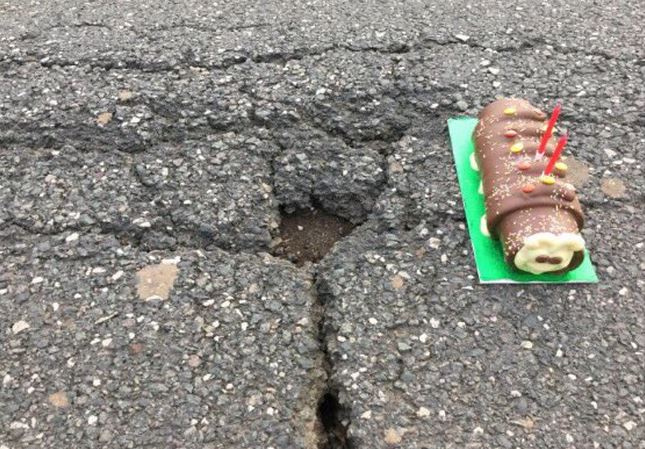 People living in a Nottinghamshire village, U.K., held a mocking 'birthday' for a pothole, complete with cake, after complaining about it to a council for two years.
Vonnie Daykin says the hole first appeared on Main Road in Plumtree "at least" around March 2015. She and other villagers reported it to Nottinghamshire County Council, she said, but the hole has not been repaired and has grown even deeper.
"I nearly put three candles on but I thought that might be pushing it," Vonnie Daykin told Notts TV.
"It's dangerous for people who drive, and who cycle, because if you come to a pothole you have to swerve out in to the road which makes it unsafe for everyone.
"I last complained back in September or October time last year and they came and said they weren't bad enough to fix."
"The main village road really wants re-doing from one end to the other. A good mend would help but it really wants replacing. I've lived around Plumtree all my life and the roads are definitely the worst they have been at the moment."