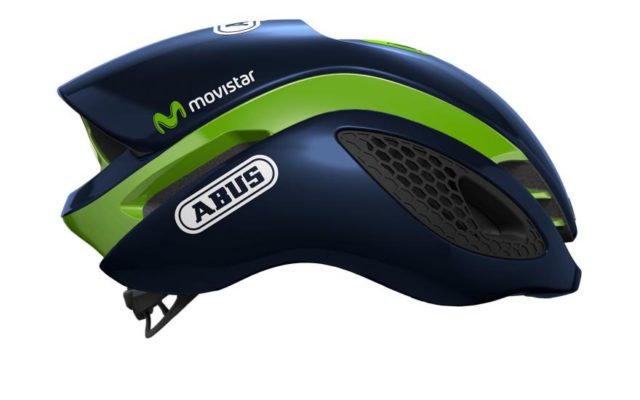 Abus says the new GameChanger helmet, which is now being used by Movistar Team, offers optimal aerodynamics regardless of a rider's head angle while riding.
The frontal drag area has been reduced by 23 percent compared to the German company's existing high-end helmet.
The German brand claims that "airflow has been optimised for all head positions typical of racing", so the GameChanger is designed to deliver an efficient performance regardless of the rider's head tilt or the inflow angle.
The air ports at the front cool the head by "simultaneous pressure and suction of the incoming and outgoing air. The tempering effect of this technology, also known as Forced Air Cooling Technology, is based on the Venturi nozzles known from aviation.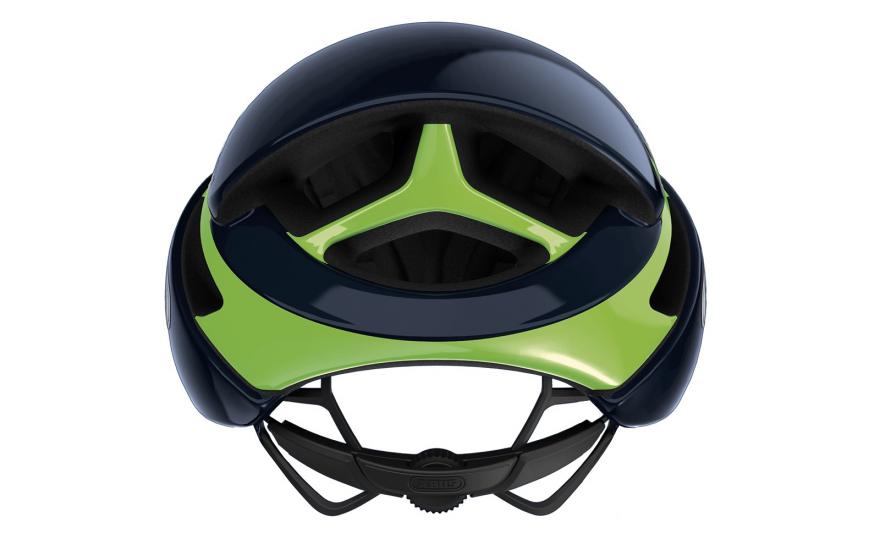 Rather than using strap dividers, Abus uses fixed webbing FlowStraps and says that customisation isn't necessary.
"Thanks to these specially designed straps, flutter and wind chatter is a thing of the past," says Abus. "The FlowStraps are aerodynamic, flutter-free and skin-friendly – a patented Abus innovation."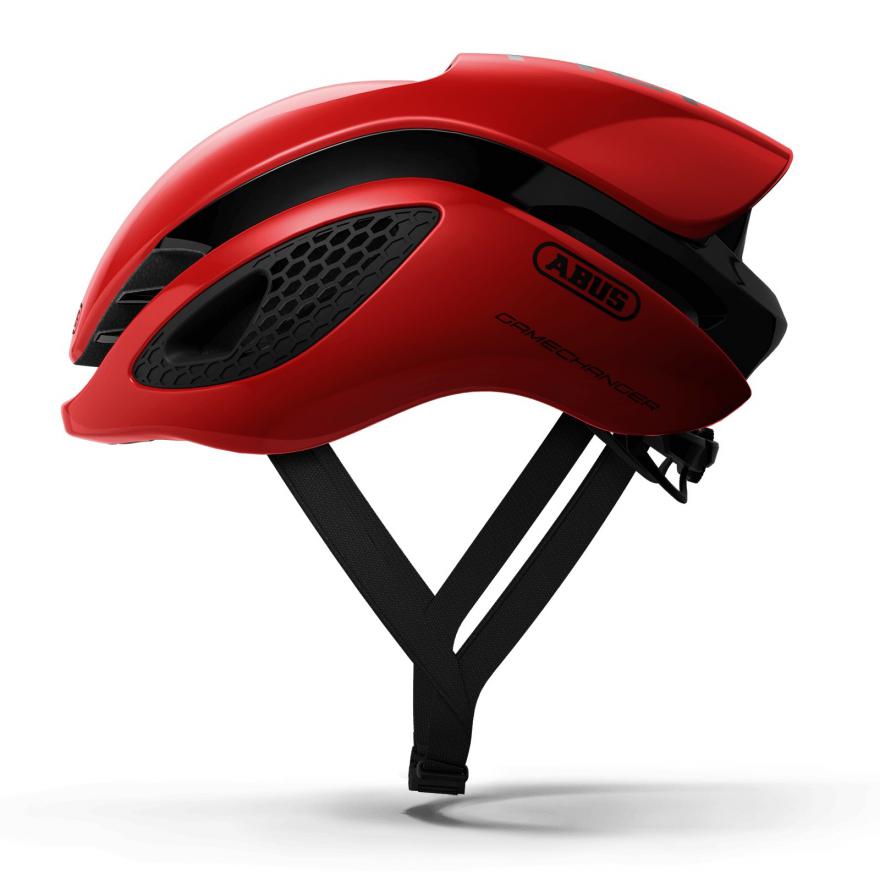 The GameChanger in medium weighs 260 grams.