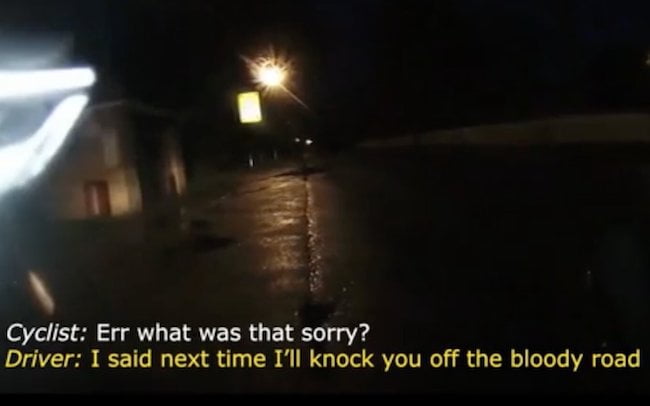 A driver from U.K. has been filmed completely losing his temper at a cyclist as the two of them pull up next to each other few miles from Cambridge.
The footage, which was shared by the cyclist to Cambridgeshire Live, shows the cyclist engaged in a verbal altercation with the driver.
"There's a road and a cycle path on the side, and on this occasion the driver started beeping me from behind as he pulled alongside me. He told me to get off the road and use the cycle path.
"The driver carried on into the village and pulled into the side of the road at Barton – so I pulled over next to him and asked why he shouted at me."
"I recognised the man as someone who has done it previously on two other occasions", the cyclist added. "It's incredibly stressful. Even reporting it to police. It's very traumatic looking at the footage again.
"He's made a threat. I've got no idea what the guy is capable of. Now I'm even more nervous to make the same trip."